Slam Dunk: Volume 15
By Leroy Douresseaux
Apr 3, 2011 - 9:24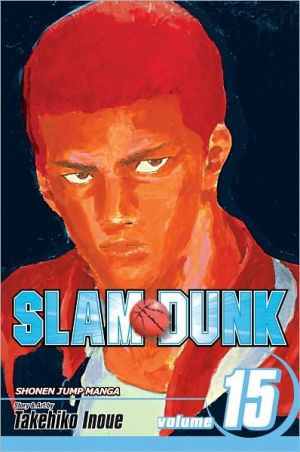 Slam Dunk Volume 15 cover image is courtesy of barnesandnoble.com.
Rated "T" for "Teen"
Takenori Akagi is the captain and starting center of the Shohoku Prefecture High School basketball team. His dream is to make it to the finals of Nationals, and this year the team has the talent to do it. However, new players like superstar first year, Kaede Rukawa, and basketball novice, Hanamichi Sakuragi, are problem children. Do they have the dedication and discipline to be the best?
As Slam Dunk, Vol. 15 (entitled Heaven & Hell) opens, the game between Shohoku and the Kainan Kings has only a minute and a half left. Captain Akagi is injured. Rukawa is exhausted and running on fumes. Sakuragi steps forward, but will he be hero or goat?
THE LOWDOWN: There is more action in this 15th volume of Slam Dunk than there is in a year's worth of most comics that are supposed to offer action. As usual, I read this comic book as fast as I could because it's like a great basketball game in a box. Does creator Takehiko Inoue know about March Madness AKA the NCAA Men's Basketball Championship Tournament? I rhetorically ask because this comic book is March Madness practically every volume.
POSSIBLE AUDIENCE: Readers looking for a topnotch sports manga, a great basketball comic, and a really good comic book for young readers will find all that in Slam Dunk.
A+
Last Updated: Jun 26, 2018 - 9:28