VIZ Media Announces "Bloody Mary"
By The Editor
November 19, 2015 - 20:52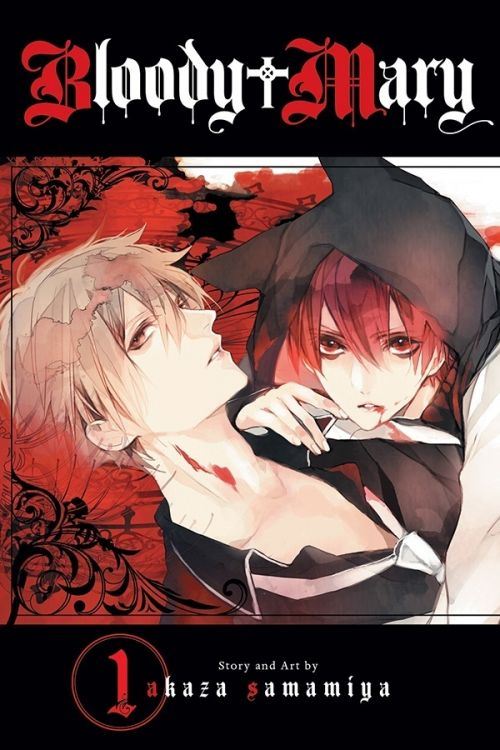 Bloody Mary Volume 1 cover image
VIZ MEDIA LAUNCHES NEW SHOJO MANGA SERIES BLOODY MARY
Supernatural Drama Debuts In Print And Digitally, And Offers A Blood Pounding Tale Of An Unorthodox Alliance Between A Vampire And An Exorcist
VIZ Media, LLC (VIZ Media), the largest distributor, publisher and licensor of manga and anime in North America, expands its shojo manga (graphic novel) roster next month with the launch of
BLOODY MARY
on
December 1st
.
The new series by creator Akaza Samamiya is rated 'T' for Teen and will be published under the Shojo Beat imprint with an MSRP of $9.99 U.S. / $12.99 CAN. BLOODY MARY also launches digitally on December 1st via VIZManga.com and the VIZ Manga App, as well as from the Nook, Kobo, Kindle, iBooks, comiXology, and GooglePlay stores. Future editions of the series will be released quarterly.
"Bloody" Mary is not your typical vampire. He can withstand sunlight, holds a reflection in mirrors, refuses to drink blood–and wants 17-year-old student and priest Maria to kill him. But to Mary's dismay, Maria doesn't know how to kill vampires. Desperate to die, Mary agrees to become Maria's bodyguard until Maria can find a way to kill him at last.
"BLOODY MARY is a supernatural drama infused with suspense, cheeky humor and unique characters. We invite shojo readers to catch the debut of VIZ Media's new release next month," says Erica Yee, Editor.
BLOODY MARY creator Akaza Samamiya's other manga works include Hatsukoi Canvas (First Love Canvas), Torikago Syndrome (Birdcage Syndrome) and Ouji wa Tadaima Dekasegichuu (The Prince Is Gone on Business), all of which have been published in the popular Japanese shojo magazine, Asuka.
For more information on BLOODY MARY or other manga titles published by VIZ Media, please visit www.VIZ.com.
Last Updated: August 31, 2023 - 08:12