VIZ Media Announces "Bloody Mary" and "Honey So Sweet"
By The Editor
March 5, 2015 - 23:04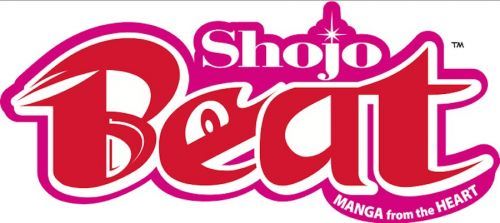 Shojo Beat logo
VIZ MEDIA ANNOUNCES A MANGA ACQUISITION DOUBLE SHOT WITH NEW SHOJO SERIES BLOODY MARY AND HONEY SO SWEET
A Heretical Supernatural Murder Pact Between Vampire and Exorcist In BLOODY MARY And An Adorable High School Romance Where A Girl Decides Whether A Tough Guy's Love Is For Real In HONEY SO SWEET
VIZ Media, LLC (VIZ Media), the largest publisher, distributor and licensor of manga and anime in North America, announces the acquisition of two new shojo manga (graphic novel) series – BLOODY MARY, by Akaza Samamiya, and HONEY SO SWEET, by Amu Meguro.
Both titles will be published in English under the company's Shojo Beat imprint. They will also be available digitally via VIZManga.com and the VIZ Manga App, as well as from select VIZ Media content partners' proprietary digital platforms. BLOODY MARY will launch in December; HONEY SO SWEET is scheduled to debut in January 2016.
Creator Akaza Samamiya's BLOODY MARY is a heart-pounding tale of an unorthodox allegiance between a vampire and an exorcist who is thought to have inherited the power the kill vampires. The Shojo Beat imprint will release new volumes of the ongoing series quarterly.
HONEY SO SWEET is by new manga artist Amu Meguro, and is currently featured in Japan in the iconic shojo magazine, Bessatsu Margaret. Featuring whimsical artwork and an ensemble cast, HONEY SO SWEET offers a heartwarming story about love that begins out of an act of kindness. The ongoing series will be released quarterly.
"Wonderfully memorable but markedly different characters are at the core of each of these exciting new manga titles," says Nancy Thistlethwaite, Senior Editor, Shojo Beat. "We have supernatural fantasy with two male protagonists in the gothic BLOODY MARY, and the utterly adorable romantic comedy about love and friendship among high schoolers in HONEY SO SWEET. Both are sure to appeal to a broad array of fans and readers!"
BLOODY MARY, Vol. 1 · Rated 'T' for Teens · MSRP: $9.99 U.S. / $12.99 CAN · Debuting December 2015
"Bloody" Mary, a vampire with a death wish, has spent the past 400 years chasing down a modern-day exorcist named Maria who is thought to have inherited "The Blood of Maria" and is the only one who can kill Mary. To Mary's dismay, Maria doesn't know how to kill vampires. Desperate to die, Mary agrees to become Maria's bodyguard until Mary can find a way to kill him.
Manga creator Akaza Samamiya's other works include Hatsukoi Canvas (First Love Canvas), Torikago Syndrome (Birdcage Syndrome) and Ouji wa Tadaima Dekasegichuu (The Prince Is Gone on Business), all of which were published in the popular Japanese shojo magazine Asuka.
HONEY SO SWEET, Vol. 1 · Rated 'T' for Teens · MSRP: $9.99 U.S. / $12.99 CAN · Debuting January 2016
Little did Nao Kogure realize back in middle school that when she left an umbrella and a box of bandages in the rain for injured delinquent Taiga Onise that she would meet him again in high school. Nao wants nothing to do with the gruff and frightening Taiga, but he suddenly presents her with a huge bouquet of flowers and asks her to date him—with marriage in mind! Is Taiga really so scary, or is he a sweetheart in disguise?
Newcomer Amu Meguro debuted with the one-shot manga Makka na Ringo ni Kuchizuke wo (A Kiss for a Bright Red Apple). Born in Hokkaido, her hobbies are playing with her niece and eating. HONEY SO SWEET is her current series in Bessatsu Margaret magazine.
For more information on BLOODY MARY, HONEY SO SWEET, or other manga titles published by VIZ Media, please visit www.VIZ.com.
Last Updated: August 31, 2023 - 08:12