Jormungand: Volume 7
By Leroy Douresseaux
May 11, 2011 - 09:24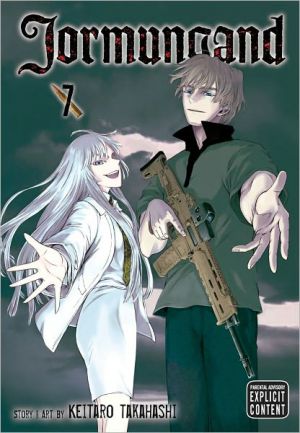 Jormungand Volume 7 cover image is courtesy of barnesandnoble.com.
Rated "M" for "Mature"
Jormungand is a figure in Norse mythology. One of Loki's children, Jormungand is a giant serpent and god of the sea. Like Jormungand, arms dealers are coiled tightly around the world, spreading the poison of arms and weapons. Jonah is a child soldier who saw his parents killed in a war fueled by the weapons arms dealers sell. Koko Hekmatyar, a high-flying arms dealer, recruits the talented young killer into her band of mercenaries, who operate under the guise of H&C Logistic Incorporated. Can Jonah reconcile his hatred of weapons with his new job?
In Jormungand, Vol. 7, a CIA paramilitary operations officer known as Hex plots a rogue operation against Koko. The mission is called Operation Undershaft. This forces Renato Socchi, better known as "R," a member of Koko's crew, to reveal his true identity and purpose. He works for the same CIA boss as Hex. Now, Koko and Jonah's lives are on the line.
THE LOWDOWN: I have been hot and cold about Jormungand. There have been instances when I've really, really liked it, and there have been other times where I have found the execution of the story amateurish – often in the same volume. In Vol. 7, everything is consistent because this story arc ("Dance with Undershaft") sees the action primarily through the eyes of one character, R. With all the back story, conflict, and drama, channeling the narrative through R, because he is connected to all the main players, makes the story more coherent. Plus, the reader is actually able to understand and enjoy all that back story, conflict, and drama.
POSSIBLE AUDIENCE: Fans of Black Lagoon and Dogs: Bullets & Carnage definitely want to try Jormungand.
A-

Last Updated: August 31, 2023 - 08:12