Black Bird: Volume 17 manga review
By Leroy Douresseaux
September 22, 2013 - 17:21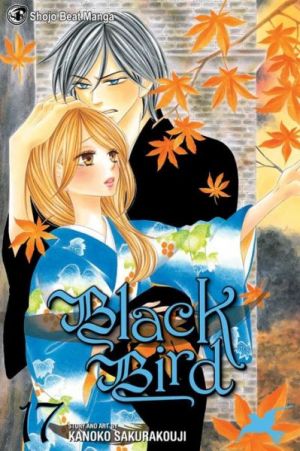 Black Bird Volume 17 cover image is courtesy of barnesandnoble.com.
Rated "T+" for "Older Teen"
The children who considered their classmate, Misao Harada, strange and weird because she often stared off into space did not know that Misao was plagued by demons and spirits ever since she was a child. Misao became a high school student who wanted nothing to do with the magical realm. Demons still wanted her, however, because her blood grants incredible powers and her flesh immortality. After a demon attacked Misao, the young man who rescued her turned out to be Kyo Usui, her dear, childhood friend who had disappeared. But Kyo is also a demon and leader of the Tengu clan!
Misao has chosen to forego college and life as a normal human, and she is now pregnant with Kyo's child. However, the birth of that child will mean her death. As Black Bird, Vol. 17 begins, little things turn into little arguments between Misao and Kyo. Her insistence on enjoying her last days, whatever that number may be, is also driving Kyo crazy. Now, Kyo has learned of a "preservation spell," that might help Misao, but the cost may be too great for her to bear.
THE LOWDOWN: As much as I have enjoyed reading the Black Bird manga, I have wondered what voters saw that earned the title the prestigious 54th Shogakukan Manga Award. Black Bird Volume 17 provides the answer for me.
This edgy series, which is sometimes shockingly edgy, goes way beyond being a mere high school shojo fantasy romance. It travels the realms of a mature title as creator Kanoko Sakurakouji depicts a couple's love and happiness, but also the distress and confusion that can also come with marriage. The impending birth of a child, which suggests an unknown, but happy future but also sorrow, raises the stakes of this drama. Black Bird stands out amidst the shojo manga crowd, not only because it is dark, but also because it is an exceptional work.
POSSIBLE AUDIENCE: Readers looking for edgy Shojo Beat fantasy romance titles will like the Shojo Beat title, Black Bird.
Rating: A+ /10
Last Updated: August 31, 2023 - 08:12