Everything Is Old Again
By Philip Schweier
Mar 11, 2004 - 8:17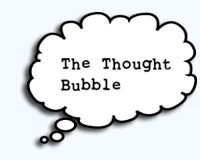 Everything Is Old Again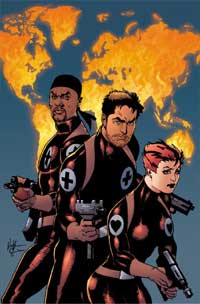 Hollywood is notorious for rehashing old ideas with a new take. Sometimes they improve upon the original, but often it's like being served leftovers. Maybe it's someone discovering an old forgotten treasure, and hoping to bring a fresh perspective to a new audience.
Comics are the same way. In 2004 we are promised new versions of the Vigilante, The Question (sans mullet) and the Challengers of the Unknown. These are only the most recent of the countless properties that have been given new life for contemporary audiences. When the characters get a little stale, they freshen the bloom by replacing the original with a newer version. Usually, the old ones are laid to rest, allowing us to close the book on one era and begin anew.
I can appreciate taking an old concept and distilling decades of stories down into a more cohesive mythos. Such occassional housecleaning is necessary. But like it or not, old stories are part of the overall saga, and each chapter in a comic book series has, for better or for worse, contributed to the whole. Anyone one of us has moments from our lives that may not have been altogether satisfying, yet those times of misery and disappointment have all contributed to turn us into the people we are today.
To me, there is right way and a wrong way. John Byrne had the right idea with Superman back in the 1980s. It's kind of hard to appeal to the current generation when your starting point is a half century in the past. He focused on the best aspects of the character, discarded a lot of the dead wood, and a Superman for a new generation was born. After almost 50 years, it was time.
Multiple versions of old favorites, such as Marvel's Ultimate titles, are welcome, assuming the intent is to appeal to various segments of the audience. Both Marvel and DC have published titles based on the animated X-Men: Evolution and Batman series.
Marvel refers to itself as the House of Ideas. Please note that that does not necessarily mean NEW ideas. We've seen the debut of Marvel Age Spider-Man, with Marvel Age Fantastic Four soon to follow. These titles will feature retellings of old stories.
To simply take an old story and retell it seems redundant, at best. I can appreciate trying to appeal to a 2004 audience, which admittedly is difficult to do with a story written in 1964. I just fail to find much difference between all their regular ongoing Spider-Man series, and Ultimate Spider-Man to justify regurgitating old material. According to Comic Shop News #864, "it's not a reprint, but a reworking done with today's reader's in mind."
Once again, I blame Hollywood, for coining the term "re-imagining." When Planet of the Apes was remade...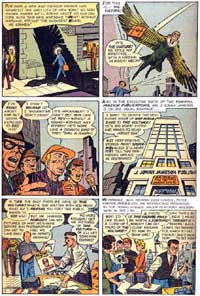 Let's not kid ourselves. Despite what Tim Burton said, it was a remake. What's the movie about? It's about an astronaut who crash lands on an Earth-like planet where apes are the dominant species, and humans are treated like animals, only to discover he's actually on Earth of the future. When the story is the same, it's a remake.
...the term re-imagining gave filmmakers a license to cheat, to take an old idea and update it. "Remake" has become code for "We're out of ideas," but re-imagining suggests something new. Usually for the better, as in the case of Dracula. While I love the 1931 version starring Bela Lugosi, it's pretty dull, especially when compared to the 1992 version.
But just as often, the new version pales in comparison. The sole purpose of such a project is to satisfy audiences who demand a fresh, NEW product. New implies something never before seen.
Eventually, one will find a person unfamiliar with The Fugitive watching Incredible Hulk reruns, or casting a Peoples Choice "Best New Song" vote to a Justin Soundalike's version of "My Way." I don't fault younger audiences for not knowing what's come before. Some are just too young to have had the time to discover certain aspects of pop culture.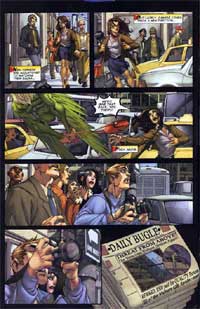 But older audiences, which would include the editorial staff of Marvel Comics, should know better. I could understand this if the intent was to bring an end to current continuity and start over fresh. However, this seems be Marvel dusting off old stories simply to fill empty pages. If you truly want something NEW, that would mean NEW art, NEW story. You can find that in their regular ongoing titles.
Most people who are interested in such stories would just as soon have them as they were originally published years ago. Sure, the art is cartoonish and the coloring is flat, but they are comic books after all. In many older comics the action is compressed, and eight pages may tell the same story as 24 pages in modern comics. Icall that more bang for my buck.
I would recommend to Quesada & Co. that instead of wasting valuable talent and publishing resources on rehashed plots, maybe they should develope new ideas and characters to enhance their Marvel-ous universe and cultivate new readers for the comics industry as a whole. •
Praise and adulation? Scorn and ridicule? Email me at philip@comicbookbin.com.
Past Articles by Philip Schweier