Remembering Julie Schwartz
By Philip Schweier
Feb 10, 2004 - 8:22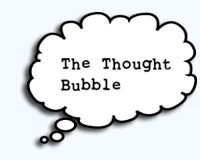 Remembering Julie Schwartz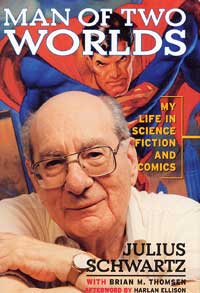 Julie Schwartz was more than a man, he was an era. From 1944 until 1986, he was the most accomplished architect of the DC Universe. But he didn't just build heroes on paper. He also nurtured the careers of dozens of comics creators, and inspired generations of fans.
At Dragon-Con 2003, Jim Steranko told how Julie spent time with him as he began to lay the foundation of what would be a stellar career in comics. Most people would believe that Julie knew talent when he saw it, but he couldn't very well see it without opening his door in the first place.
Perhaps it was his upbringing during the Depression in the Bronx. Life was rough for many people then. Money was tight, and an unfriendly attitude wouldn't get anyone very far.
As a boy, Julie was a big fan of the science fiction pulps. He became familiar with the editors of such magazines Amazing Stories, Wonder Stories, and Weird Tales. In his autobiography, Man of Two Worlds, he refers to the writers and editors as "gods on Earth."
As a young man he made friends with many of the magazine editors. Such a connection enabled him to serve as a literary agent for many novice writers of the day, such as Ray Bradbury, Robert Bloch, and H.P. Lovecraft. In the early 1940s, pulps began to die out due to a wartime paper shortage. Sales to the magazines dropped, and Julie was taken on as editor at All-American Comics.
All-American soon merged with National Periodical Publications, and eventually became commonly known as DC Comics. Despite his modest claims that he was not a writer, Julie was a creative force whose impact resonates today. He reintroduced The Flash and Green Lantern, heralding the Silver Age of comics. He breathed new life into a dying Batman, and revitalized the all-powerful Superman.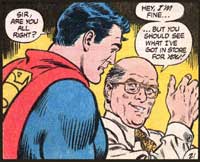 Just when you might think it couldn't get any bigger than that, he pulled them all together to form the Justice League of America. Through the hands of an entire generation of comics writers and artists, Julie molded the lore of legendary heroes.
Handling such a volume of talent (and with talent often comes ego), you might think Julie had stepped on toes and angered more than a few members of the professional comics community. But you'd be hard-pressed to find anyone with an unkind remark to say.
Julie's generosity of spirit is well known among people fortunate to have met him, and it is well-documented among those fortunate to have known him well.
I would never claim to be a friend of his, but I certainly regard him as a friend of mine. Not only has my life been enriched for his work at DC, he demonstrated to me personally a little bit of that kindness for which he was known.
I had the privilege of meeting him a couple of times at Dragon-Con in Atlanta. Their annual award is named for him. I asked him once about doing an interview with me, but his obligations at the convention didn't allow him enough time.
He had no internet access, so an online interview was out. He asked me for something to write on, and on the back of my business card he wrote a phone number with the words :after 8 pm."
In this day and age, it is nothing short of amazing that a person would share what is obviously their home phone number with a stranger. Annoying telemarketers notwithstanding, fans can sometimes be overly enthusiastic, and some may seem more than a little imbalanced.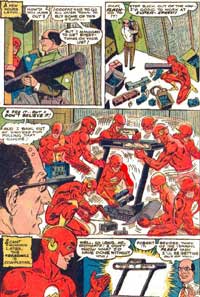 I've treasured that card ever since, though I never took the opportunity to take advantage of it. In an effort to make an interview worth his while, I tried to come up with engaging questions that maybe hadn't been asked very often.
But about the time that I was ready to place the call, I read online that Julie was in the hospital fighting pneumonia. Soon after, the holidays were in full swing. Once they were behind us, we could both catch our breath, then I would call. No sooner did I make plans for the interview than it was announced he had fallen, and he entered the hospital again. Sadly, he would pass away a couple of weeks later.
To many he was a coach, a teacher, and to some a bit of a father figure. Among his children we can include an entire pantheon of comics heroes and villains. While not the showman that his Marvel Comics counterpart Stan Lee had been, Julie was a guiding force in the DC Universe, having a greater hand in its development than probably any other person before or since.
What does one call a guiding force of the universe? Could Julie have attained the status of "a god on Earth," just like the writers and editors he admired in his youth? To the characters he helped create (and with whom he sometimes interacted), he may have been their Maker.
To the rest of us, he represented something just as special. As a young man, he made the most of his opportunities to build a career we can only envy. He later helped build an age of comic book lore we can only treasure. Perhaps his greatest legacy is his generosity of spirit while doing it.
Such an example is a legacy to which we should all aspire. •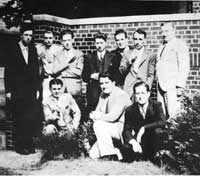 Julie (lower right) participated in one of the earliest science fiction conventions. Pictured with him are (front) Otto Binder, Manly Wade Wellman, and Julie; and (rear) Jack Williamson, L. Sprague de Camp, Dr. John Clark, Frank Belknap Long, Mort Weisinger, Edmond Hamilton, and Otis Adlebert Kline.
Praise and adulation? Scorn and ridicule? Email me at philip@comicbookbin.com.
Past Articles by Philip Schweier