Are Trade Paperbacks the Future of Comics?
By Philip Schweier
September 6, 2003 - 08:56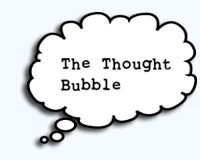 Are Trade paperbacks The Future of Comics?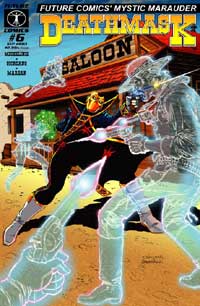 Recently it was announced that Future Comics will no longer publish its titles in a monthly format, instead concentrating its efforts on mass-market trade paperbacks.
In a statement posted on the Comics Continuum website, Future Comics president and Editor-in-Chief Bob Layton said, "It has become rather obvious that consumer tastes are gravitating towards the trade paperback format. While the direct market continues to decline, mass market interest in the genre is on the increase. Europe and Japan have embraced this format for decades and statistics clearly show that the U.S. is heading in the same direction."
This can be a bold move for many of the smaller publishers. Comics were once cousins to magazines, and a monthly format made publishing sense. But is moving away from magazine publishing toward a book format a bad thing for the comics industry? Probably not in the long run, but at this time it may be only a quick-fix for current problems within the comics industry.
It is common knowledge that readership of comics has been declining in recent years. One reason for this is that kids aren't getting hooked on comics like they did 20-30 years ago. Those that do buy comics find the single issue format much more affordable. A parent might be willing to buy their child a $2.50 comic book, but the $12.95 minimum for a trade paperback may be a different matter altogether.
While comic books may have begun as something for kids, they have matured beyond that, and the target audience is now in their teens, so the question of affordability may be moot. Nevertheless, it seems impractical to automatically exclude what has traditionally been an important segment of comics readership.
In cultivating the appeal to an older (and presumably more sophisticated) readership, and as a way to offset the loss of the younger market, comic books could be distributed to a much wider audience through bookstores. Granted, major retailers such as Barnes & Noble and B. Dalton are currently carrying trade paperbacks and graphic novels, but comics publishers have barely begun to crack this critical market.
Such a move would seem more viable since single issue comics are replaced on a monthly basis, whereas a trade paperback has a much longer shelf life. Some potential readers might not normally go into a comic shop to pick up a monthly comic off the rack. They might be more inclined to buy a collected volume featuring an epic Fantastic Four tale, instead of getting chapter 5 of a 10-issue story arc.
Stand-alone issues are now the exception rather than the rule. Most stories are extended over multiple issues, usually at least three, sometimes as many as 12. Many comics buyers pass on monthlies, expecting that eventually a complete story will be released on a collected volume.
Personally, I can't blame anyone for doing this. I usually don't read a comic until I have all the chapters of the current story. It may sound goofy, but consider this: would you enjoy a movie as much if you sat through half of it one day, and returned for the other half 3 or 4 weeks later?
The downside of this is that as fans patiently wait for the collected volume, sales of the title falter.An example of this is Vertigo's American Century. Some may argue that poor sales and the eventual cancellation of the title were the result of a lukewarm reception of the material. Nevertheless, Vertigo announced the first trade paperback before the first story arc was even finished, a move which certainly contributed to poor sales of the monthly issues.
Ongoing story arcs represent the evolution of episodic storytelling, be it in comics or television. It would be foolish to believe that the material could change without affecting the medium in which it is presented. With the declining circulation figures for the monthlies, it makes sense for publishers to consider other options, such as a triple-size book four times a year.
However, a creative flaw in the larger format is that it will possibly dictate the nature of the narrative. Some stories that might be told in only two chapters would have to be padded, thereby diminishing the quality of storytelling.
Readers will have to suffer through endless recaps of what happened last issue, or pages consisting of only 2 or three panels. Granted, a picture may be worth a thousand words, but I gave up reading by pictures alone when I was 6.
We will also be treated to long stretches of an internal monologue on the part of a major character. Sometimes these can give insight to the "man behind the mask" per se, but unless they reveal something new and interesting, they really fill no purpose other than to take up space.
The solution to this situation is that comics publishers will have to be ready and willing to publish a trade paperback featuring mutliple stand-alone stories, something they seem reluctant to do at the moment.
Another pitfall is that for many readers, comics are a habit, and they need their monthly fix. By limiting the frequency of publication, this can enable people to break that habit, and it probably won't be long before only the strongest titles remain.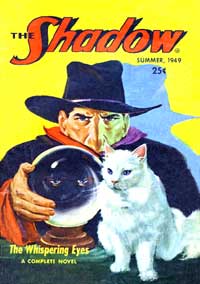 I am reminded of what happened to pulp novels of the 1930s and '40s. As the paperback market developed in the years following World War II, pulps fell out of favor. Some went from a magazine size to a digest format, while others began to come out on a semi-monthly or quarterly basis. Eventually they disappeared altogether.
Many great authors such as Raymond Chandler and Isaac Asimov cut their teeth in the pulps. While most would not go on to write the Great American Novel, and few of the stories published in the pulps would ever be the subject of college study, these were talented storytellers who could spin an entertaining yarn.
It stands to reason that if history were to repeat itself, many comics writers and artists of today might not be given the opportunity to prove themselves. I have no qualms with a survival-of-the-fittest scenario. God knows there's a lot of junk on the comics market, but at the same time there are some wonderful stories being told in the monthly serialized format that would also suffer an undeserving fate. Critically acclaimed material like Queen & Country might never have been published any other way.
But for the publisher, there are certain business-related benefits. Certainly printing costs could be reduced, as it would mean setting up a press to print 72 pages once, instead of setting it up for 24 pages three times. Shipping, distribution, and marketing would all be significantly affected, as well as the pre-press production. Multiple covers would no longer be necessary.
Perhaps finding the middle ground in the debate is to continue to publish monthly, but do away with the traditional numbering system. Marvel pretty much has already, relaunching titles on a nearly monthly basis, only to re-relaunch them again. Issuing a new number one for a title that is still being published is kind of like saying, "What's come before is wrong, so we're starting over."
My idea would be to feature, say, "Detective Comics: Hush, part 7 of 12." Each chapter would come out monthly, clearly marked as to which part of how many. In between complete stories, there could be a break of a month or two, to allow for reshuffling of the creative team, or allowing for final polish on the next story.
Trade paperbacks represent only one segment of graphic storytelling. But in order to generate and maintain interest in the medium as a whole, publishers must do two things: appeal to children with inexpensive monthly comics, and appeal to more sophisticated readers with quality storytelling.
We can only wait and see whether or not trade paperbacks represent the shape of things to come. Future Comics is staffed by seasoned veterans of the comic book industry. As they continue to break new ground in the business, it would be narrow-minded of other publishers, regardless of the size of the company, to not keep a watchful eye on the bold moves of smaller publishers.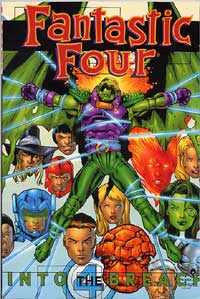 Many of the adjustments in the market will be experimental solutions to new concerns, while others will be more permanent. The course of the market can be steered by us, the readers. We can most effectively do so by what we buy.
Praise and adulation? Scorn and ridicule? Email me at philip@comicbookbin.com.
PAST COLUMNS
Will Lightning Strike Twice?
Euro Comics
State of the Market
This is your captain?
The Incredible Hulk DVD Collection
DC vs. Marvel
Death, Take a Holiday!
Looking In on The Outsiders
News Bytes From The DC Universe
A Whole lot of Chaykin Goin' On
Superman/Thundercats (no, I'm not kidding)
Rucka Retires...
Why Jim Steranko Deserves all the Awards he Can Get
Are Trade Paperbacks the Future of Comics?
Crisis in the Infinite Continuity
How old is Batman?
Humour in Comics
Why Kids Don't Read Comics?
Superman Who?
Last Updated: February 5, 2023 - 09:06