News Bytes From The DC Universe
By Philip Schweier
Aug 15, 2003 - 8:48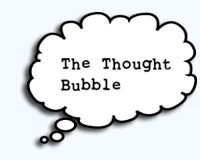 News Bytes From The DC Universe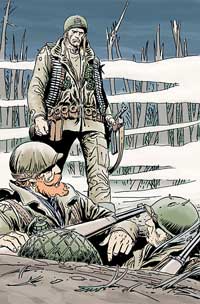 DC coordinating editor Ivan Cohen led a contingent of DC talent at this year's Dragon Con over the Labor Day weekend in Atlanta. Participating in a panel discussion of what's in store for the next year or so were writers Geoff Johns (JSA, The Flash), Greg Rucka (Gotham Central, Wonder Woman), Judd Winick (Green Arrow, Outsiders), and artist Drew Johnson (Wonder Woman).


Hush, by Jeff Loeb, Jim Lee and Scott Williams draws to its conclusion with next month's issue 619, which features three fold-out covers. "We don't necessarily love the variant cover thing at DC," Cohen said. "But Jim really wanted to do it, and it's really gonna be pretty neat. There will be a hardcover collecting the rest of Hush in December.


In October, 100 Bullets creators Brian Azarello and Eduardo Risso come on board with the six-issue arc Broken City, which will run through Batman #625. That will likely be followed by a six-issue arc illustrated by Micheal Turner, the acclaimed creator of Fathom.



Azzarello also teams up with legendary artist Joe Kubert for the original graphic novel Sgt. Rock: Between Hell and a Hard Place. The Vertigo website describes it as a tale that puts Rock in the midst of a murder mystery behind enemy lines. Sgt. Rock and the joes of Easy Company sneak behind enemy lines to capture a group of German Intelligence officers. After a grueling night of battle, with the enemy nowhere to be found, Easy Company finds their prisoners slaughtered. all but one who somehow managed to escape. In the midst of war, where men are trained to kill without remorse, and with no commanding officer to consult, Sgt. Rock finds himself hunting a killer. "It's like a murder mystery set in Easy Co.," says DC editor Cohen. "It's really amazing stuff, and it comes out in October." The 144-page hardcover will retail for $24.95.


Howard Porter will take over art chores on the Flash following the next story arc following Ignition. "After the events in Ignition, Flash is actually fighting a criminal and she stops him," explained writer Geoff Johns. "And then he gets beamed to the Watchtower, and the Justice League is like, 'Okay, where were you and why don't we remember who you are,' and Flash says, 'You know what, I don't have time for this,' and he takes off, and Superman says, 'I'll catch him.' And we have a nice little Superman/Flash pursuit, and Howard Porter is going to draw it, and it's going to be kickin' ass."


Also from Johns will be a six-issue miniseries entitled The Possessed. It tells the story of demons possessing humans and the only hope of stopping them is a team of dark heroes, who have all been possessed themselves at some point.


"If you like The Exorcist," check out the book," says Johns. "The plot is basically a girl, like Linda Blair, who is possessed when she was a child. Now she's 25, she's found other people who have been possessed as children as well, and they're all pretty pissed off about it (as one might expect.) And they form a swat team of exorcists with high-tech gear. They go out and they kick ass for The Lord."


Paul Dini and Bruce Timm, the Harvey and Esiner-award winning team behind Batman: Mad Love, return with Batman: Harley & Ivy. It's a 3-issue mini-series coming in 2004 which, "features love, fighting, and shower scenes in every issue."


Regarding Kyle Baker's iminent Plastic Man series, Cohen said "You know, if there's one guy to do Plastic Man in an ongoing series, it's Kyle Baker. And we'll get to see how that works out beginning in September. It really started out as being a hardcover, but you know, people shouldn't have to spend $25 to get something this fun, so we decided we'd make him do this monthly instead. And it's hilarious. It's like a Tex Avery cartoon starring Plastic Man. He's a table, people are spilling pepper on him, he sneezes."



Vertical, a 64-page special written by Steve Seagle and illustrated by Mike Allred and Philip Johns, is scheduled for a December release. "The weird thing about the book - and the content is going to be unusual too, - but the format is really the thing," explained Cohen. "It's four inches wide, and 22 inches tall, and it follows the story of a guy who basically keeps on leaping from higher and higher places in his effort to find God, so he gets more and more cut up and bruised and scratched and stuff, but again, it's tall, narrow. Really cool."


Vertigo's tenth anniversary celebration continues and certainly the biggest project involved in any of that is The Sandman: Endless Nights by Neil Gaiman. It is an original graphic novel featuring seven new stories drawn by an international team of super-stars including Milo Minara, Bill Sienkiewicz, P. Craig Russell, Barron Storey, Frank Quitely, Miguelanzo Prado and Glenn Fabry.


Gaiman will to continue to have a presence at Vertigo with the all new Books of Magic, coming out in early 2004. He's co-writing the series' first story arc with tv writer Sy Spencer, who will remain as the regular writer on the book.


Also from Vertigo in 2004 is Otherworld from newly-exclusive artist Phil Jiminez and inker Andy Lanning. It's a 12-issue maxi-series that introduces 18-year old Sarah McGowan, a college student and singer who is about to discover her true heritage as an Earth-born sorceress, and perhaps the salvation of the extra-dimensional continent known only as Otherworld.


"When I met Phil for the first time about six and half years ago he was talking about this book then," says Cohen. "So clearly he wants it to be really good and he's taking his time and the stuff looks different from anything he's done. The Invisibles would be close, but this is better stuff than that even."


Praise and adulation? Scorn and ridicule? Email me at philip@comicbookbin.com.

Last Updated: Jun 26, 2018 - 9:28