DC vs. Marvel
By Philip Schweier
Oct 13, 2003 - 8:44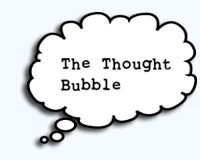 Marvel versus DC Comics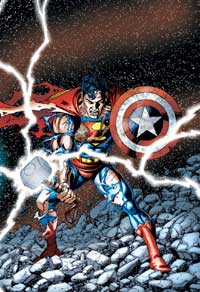 With the iminent departure of Bill Jemas as Publishing President of Marvel Comics, there has been much rejoicing throughout the land. Some people found Jemas' management style heavy-handed, some attribute it to misplaced enthusiasm.
Claims of meddling in creative issues, such as the Mark Waid/Fantastic Four fiasco, have resulted in criticism that Jemas doesn't understand comics or comics fans. There's probably some truth to that.
There are very few people who can accurately say what Jemas had a hand in during his tenure at Marvel Comics. But as publisher, responsibility lies with him for both the successes and failures the company has experienced the past few years.
A number of longtime Marvel creators have jumped ship this past year, going over to their Distinguished Competition. DC lured a great deal of talent to their company, announcing a number of writers and artists signed to exclusive contracts. Among these were writers Grant Morrison and Greg Rucka, as well frequent collaborators Jeph Loeb and Tim Sale. The latest is Howard Porter, acclaimed artist of JLA and Fantastic Four, who has signed a two-year agreement effective in January.
While DC announced such editorial coups, Marvel had little to offer the convention-going fans, other than additional relaunches and a reshuffling of the editorial staff. During the larger conventions throughout the summer, DC was strong presence in San Diego, Chicago, and Atlanta, hosting a number of panels suggesting they were the company to keep. At Dragon-Con in Atlanta, Marvel hosted their single panel during the Saturday night awards banquet, while DC offered no less than five.
Marvel has announced re-launch after re-launch, returning many of their high-profile titles to issue#1. Doing so would suggest an entirely new start for some franchises, starting over from scratch while building on an established foundation. Sadly, the result has often been business as usual.
Nevertheless, Marvel Studios owned the summer where theater box offices are concerned. In May, the much anticipated X-Men sequel debuted, earning over $200 million in approximately two months, according the Internet Movie Database. Two months later, Hulk followed, with box office revenues for its first month being in the $120 million range. We also saw the release of the Daredevil dvd, with a staggering eight hours of extras from director (and longtime fan) Mark Steven Johnson. Each film generated the kind of numbers that automatically warrant sequels, so we can look forward to more.
But it should be noted that Marvel Studios and Marvel Comics are separate companies. There have been reports that Marvel Studios head Avi Arad found Jemas' interpretations on Marvel properties made it more difficult for him to market them to the film industry.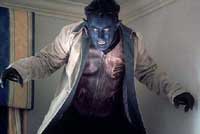 DC, despite their affiliation with the Warner Bros. film studio, has accrued little more than false starts as they attempt to breathe new life into the Superman and Batman film franchises. Late this summer, they reportedly established a position similar to that of Avi Arad, whose duties include overseeing their various comic to film adaptations.
Despite being business rivals, DC and Marvel have also had their share of groundbreaking collaborations, delivering on a project initiated over 20 years ago. Having The World's Greatest Super-Heroes join forces with Earth's Mightiest Heroes is every fanboy's dream come true. This joint effort on the part of both publishers have helped to solidify the industry as a whole, as well as the individual companies. It's good for business, and it's good for the readers.
Simply put, DC and Marvel offer the same product. Same thing, only different. Marvel strives to add a dose of reality to their stories, which I believe to be ambitious and admirable. But let's face it, if you're reading about people with super-human abilities, and their encounters with alien races and would-be world-dominating villains, reality kind of goes out the window.
Whether Marvel's incoming publisher Dan Buckley will bring the company onto a more favorable course remains to be seen. Some message boards suggested that Marvel vets such as Jim Shooter would be welcome. He too had a reputation for ruffling feathers in his day. Perhaps that's merely indicative of the ire Jemas drew from fans and retailers.
Regardless, Marvel has an opportunity to turn in a new direction. DC may find themselves in a whole new game. Each publisher has had good fortune in recent months in one market or another. Perhaps the playing field isn't quite level, but the players seem evenly matched. The benefit is that they each appeal to diverse segments of the audience.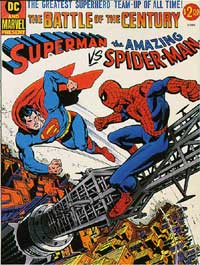 So who wins? Hopefully, we, the comic book audience. Competition ultimately results in better products being offered, hopefully ones that will appeal to a broad range of tastes. And when two competing companies set aside their differences to pool their strengths, the end product becomes more than the sum of its parts. The consumer wins, the market wins, the industry wins, and the companies in question win, and usually there is enough fallout that other similar companies reap rewards as well.
Praise and adulation? Scorn and ridicule? Email me at philip@comicbookbin.com.
PAST COLUMNS
Will Lightning Strike Twice?
Euro Comics
State of the Market
This is your captain?
The Incredible Hulk DVD Collection
DC vs. Marvel
Death, Take a Holiday!
Looking In on The Outsiders
News Bytes From The DC Universe
A Whole lot of Chaykin Goin' On
Superman/Thundercats (no, I'm not kidding)
Rucka Retires...
Why Jim Steranko Deserves all the Awards he Can Get
Are Trade Paperbacks the Future of Comics?
Crisis in the Infinite Continuity
How old is Batman?
Humour in Comics
Why Kids Don't Read Comics?
Superman Who?
Last Updated: Jun 26, 2018 - 9:28