Comics / Spotlight / Progressive Panels
Pencils and Pundits 101
By Andy Frisk
January 5, 2012 - 17:53
Upon deciding to accept a promotion in the job I was currently in, thus eschewing pretty much any chance of progressing my education beyond my soon to be completed MA in English, I realized that I was giving up on the possibility of a lifetime of writing, reading, and talking about my favorite subjects: literature and political science (the two majors that I doubled in as an undergrad). I wasn't going to be a college professor or a lawyer or the like. Real world bills, i.e. mounting student loan debt, pretty much put the kibosh on those options. What was I to do? For several years I just stopped writing, even though I continued to read voraciously. I kept feeling the burning itch, more like burning desire, to write about what I was reading though. Only problem is, why write if you don't have an audience. Every writer, even the Emily Dickenson's of the world secretly crave an audience (and conversation partner) for what they write, be it either themselves (what's the point of that really?) or with others who are like minded or enjoy the same subject. I was going through this period BEFORE the internet blogging age blossomed. A few more years went by and the owner of my local comic shop put out a request, included in his weekly email, for an aspiring writer to come up with some reviews of some new comics for his site. A light bulb went off over my head. I've been reading comics since I began to read, why not try my hand at some comic book reviews? After posting a few on his site, I decided to try to branch out a little bit. One of the sites that I had been regularly visiting, The Comic Book Bin, had a posting asking for writers. As they say, the rest is history, but what lead me to writing this column is a story that is much more than mere "history" to me, at least personally.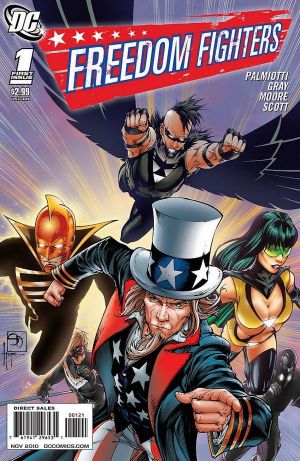 One of my favorite, albeit recently short lived politically charge comics...
As my reviews got more and more in depth, I was offered the chance to write my own column on comics and the political and literary interests that intersected with various titles I was writing about. I had to come up with a name. I wanted it to be something unique and catchy, of course, and the Managing Editor of The Bin at the time suggested that I come up with something that would be broadly enough encompassing in theme to allow me to talk about a wide range of themes, as they relate to comics. Finally, I came up with Pencils and Pundits. Pencils because that's an obvious comic book creator reference, and pundits because I wanted to have a little snarky fun with myself and my, at times, overbearing and passionate opinions. A pundit is supposed to be a "person who gives opinions in an authoritative manner usually through the mass media : critic," but a pundit is also a sarcastic label for someone who basically talks out of their ass. I like to think that I'm a mixture of both, not by choice mind you, but if the shoe fits…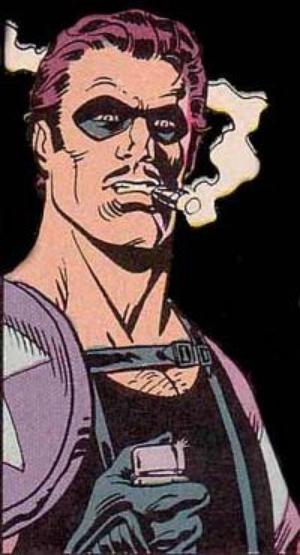 So, after coming up with a name for the column, I had to come up with a blurb describing it. I also had to choose a little caption picture. (I chose The Comedian because like The Comedian's actions, my entries are either really bad or really good, and sometimes nothing more than sarcastic rants). I ended up with what you'll see posted on the main page's sidebar. Later on I got to come up with a longer description of what this column is about, and I still like it and stand by it. Over the course of these 100 entries into this column I've written about
The New 52
, the Tea Party's (awesome) portrayal in
Captain America

#602
, how
Watchmen
is still one of the best comics ever written (even if Alan Moore is now one of the biggest idiots alive), promoted some
new talent
, covered a bit of
music
and
film
, and told some
personal stories
about my late father and my favorite superhero of all time, Superman. These articles have served as a sort of continuance of one of my favorite university English professor's assignments: The Personal Essay. These essays, of which I got to write several of them since I was lucky enough to have taken several of this professor's different level classes, were meant to be personal responses to a certain work of literature that we had read over the course of the semester. Some of these essays were described by various students of his as the most fun essay they ever wrote, a rare opportunity to cut free and say what they really saw in their favorite work, a chance to turn an accepted and orthodox view of a certain work on its head, as well as a chance to exorcise some personal demons, and in some cases, an opportunity to change their lives. Not many professors encourage this type of freedom in the writing of an essay on a work of literature. I treasured the opportunity to write these essays, and have continued to do so every week here in my column, and over in my music blog. Each and every one of these essays are an intensely personal (albeit learned) look at the topics I write about (and therefore not always "correct,"), and at times humorous or sarcastic enough, to be valid.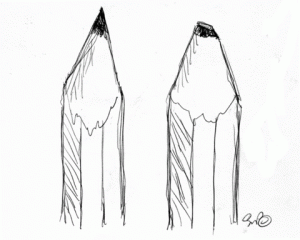 Perhaps I should have called this column the Personal Essays on Comics Blog. God, that's bad…I'm glad I didn't, but that horrid name really is another way to think about the things I write, and hopefully you'll be interested enough in to read, here in Pencils and Pundits. My opinion might at times be completely antithetical to what you think about a work, but hopefully it gets you to think differently about the work in question. Hopefully, also you'll chime in and tell me how awesome I am, but more likely how full of garbage I am. Most importantly, you'll tell me what YOUR take on the topic I've decided to blab on about is. I want to hear it. Even more than that, I would love to see you write up something of your own and share it with someone. You never know where your courage to speak up might take you, or do for you personally…
Like music? So does Andy. Read his thoughts on it
here.
Last Updated: January 24, 2022 - 11:00