Comics / Comic Reviews / DC Comics
Review: Superman #3 (2016)

By Andy Frisk
July 20, 2016 - 20:39
Doomsday, The Eradicator, Superboy (sort of)...is it the 2010s or the 1990s? Who cares. The real Superman is back and it's only fitting that his most deadly enemies are as well.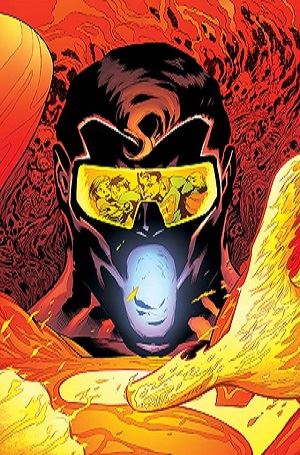 Patrick Gleason's Eradicator starring cover art.
What's Happening
: The saga of the Post-Crisis Superman continues as he and his wife Lois take their young son to the Fortress of Solitude to attempt to discover why his developing powers are so erratic, as when in the last issue he was knocked unconscious by a fall from a tree on Clark and Lois' farm. Meanwhile, a singularly Kryptonian intelligence makes his presence known, along with his dangerous motives...
The Writing
: Tomasi and Gleason keep the plot moving deftly along, but as
Superman
(2016) reaches its third issue, readers who might be interested in what exactly the mystery surrounding Clark, Lois, and their son Jon's presence in the post Convergence New 52 DCU (that has been hinted at) appears to be no where near resolution or even a slight explanation. It's casting a pallor over any joy surrounding the return of a fan favorite version of Superman. Taking away the worry that this Superman's return might not be permanent, the story developing in the pages of
Superman
is more interesting and engaging than just about any story that involved the late New 52 Superman.
The Artwork
: Jorge Jimenez steps in this issue to take over the artistic duties. His visual style is similar to Gleason's so there is little change in the visual continuity of the series. His homage heavy yet visually updated version of The Eradicator is striking. He appears more alien than he has pretty much ever in his history, and it's fitting that a humanoid sentient program from another world would be exotic looking to say the least.
The Verdict
: Still the best written and most worthy of the time investment three issues of a
Superman
comic book published since before the launch of The New 52, Superman will stay on my pull list.
Rating: 8 /10
Last Updated: July 2, 2020 - 16:53