Wii Price and Release Date Revealed
By Eli Green
Sep 14, 2006 - 9:50
In a rather surprising move The New York Times revealed, earlier today, the North American price and release date of the Wii. The move is surprising because, at the time, the North American event hadn't even been held yet. Sites such as IGN, Kotaku and Joystiq are all repeating it over and over again.
$250 USD and November 19th were the price and date quoted for the release of the console. The box is to include, along with the Wii, one Wii remote, with nunchuck attachment, the Wii AC adapter, one A/V cable, a sensor bar and sensor bar stand, a Wii stand, two AA batteries for the Wii remote and Wii Sports. Extra Wii remotes are said to cost $40 USD each and the nunchuck attachment or classic controllers are priced at $20 USD each. Games published by Nintendo will cost $50 USD, while no specific price is set for third party games, since third party publishers set their own price.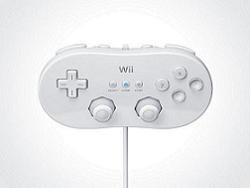 It's great that the Wii is coming with all that stuff, especially because most of it is necessary to use the system in the first place, but we're rather disappointed with a few things. In particular, the prices for hardware seem rather high. The price of the Japanese Wii will be 25,000 Yen, which roughly works out to $212 - $215 USD. Why is the North American price that much higher? The fact that the Wii remote comes separate from the nunchuck attachment is bad enough, especially because it's highly likely that the nunchuck attachment will be needed for a large number of games, but the cost of the Wii remote, alone, is ludicrous. While the report that the Wii will cost $250 USD does correspond with Nintendo's original statement that the Wii would cost, at most, $250, it doesn't seem to match with Nintendo's plan to market the system to as many mainstream consumers as possible.
9:20 AM
Strangely enough, as I was writing this article I received the Nintendo press release for Canada. The official suggest retail price, in Canadian, will be $279.95, and the date set is November 19th. Nintendo also confirmed that Wii Sports will come with five games.
While I'll still be getting the Wii on launch day, I'm still quite disappointed that Nintendo didn't keep the price lower.
Last Updated: Dec 19, 2017 - 22:52