VIZ Media Announces "The Water Dragon's Bride"
By The Editor
March 23, 2017 - 21:04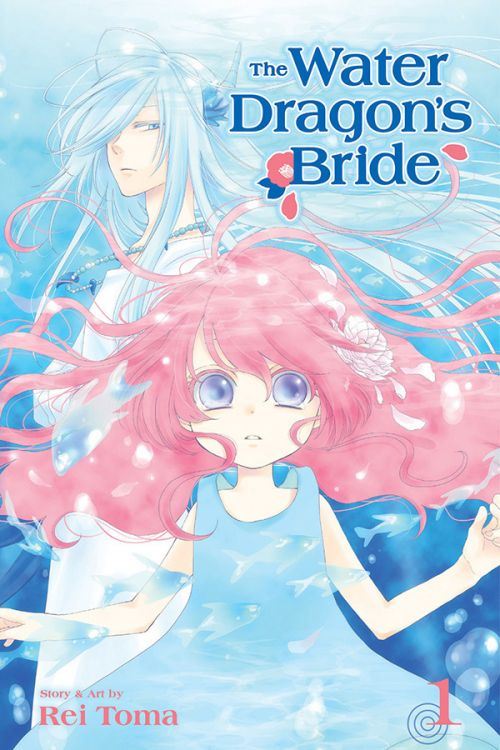 The Water Dragon's Bride Volume 2 cover image
VIZ MEDIA LAUNCHES NEW SHOJO MANGA SERIES THE WATER DRAGON'S BRIDE
Romantic Adventure From The Creator Of The Bestselling Manga Series DAWN OF THE ARCANA Launches This Spring

VIZ Media, LLC (VIZ Media), a premier company in the fields of publishing, animation distribution, and global entertainment licensing, announces a fresh new fantasy adventure shojo manga series with the debut of THE WATER DRAGON'S BRIDE on April 4th.
The new series, by Rei Toma, the creator of the critically acclaimed manga series, DAWN OF THE ARCANA (also published by VIZ Media), is rated 'T' for Teens and will be published under the Shojo Beat imprint. Volume 1 will carry a print MSRP of $9.99 U.S. / $12.99 CAN. THE WATER DRAGON'S BRIDE also launches digitally via VIZ.com and the VIZ Manga App, as well as from the Nook, Kobo, Kindle, iBooks, comiXology, and GooglePlay stores. Future volumes of the ongoing series will be published on a quarterly basis.
In THE WATER DRAGON'S BRIDE, in the blink of an eye, a modern-day girl named Asahi is whisked away from her warm and happy home and stranded in a strange and mysterious world where she meets a water dragon god!
"Rei Toma's previous series, DAWN OF THE ARCANA, was a beloved bestseller, and shojo readers and fans of romantic fantasy adventure are going to love her latest work," says Amy Yu, Editor. "Join Asahi on her perilous quest to return home, with plenty of adventure, romance and excitement along the way!"
Manga creator Rei Toma has been drawing since childhood and created her first complete manga work for a graduation project in design school. Her subsequent short story manga, "Help Me, Dentist," went on to attract a publisher's attention and marked her professional debut. After finding success as a manga artist, acclaim in other art fields followed as she went on to illustrate several novels and video game character designs. Rei Toma is also the creator of the manga series, DAWN OF THE ARCANA, which is available in digital and print editions in North America from VIZ Media.
For more information on THE WATER DRAGON'S BRIDE or other manga titles available from VIZ Media, please visit VIZ.com.
Last Updated: May 19, 2020 - 12:25