Comics / Comic Reviews / Marvel Comics
Daredevil #116
By Hervé St-Louis
March 22, 2009 - 21:10
This issue focus on the Kingpin, who had last given up his American citizenship and retired, out of respect to his late wife and in an attempt to stop his continuing conflict with Daredevil. The Kingpin has recreated his life with a new woman and her child, somewhere in Spain. His life is idyllic quiet and perfect, until the Hand, the ninja clan that fights Daredevil comes and shatters his life. Who will the Kingpin take his revenge on?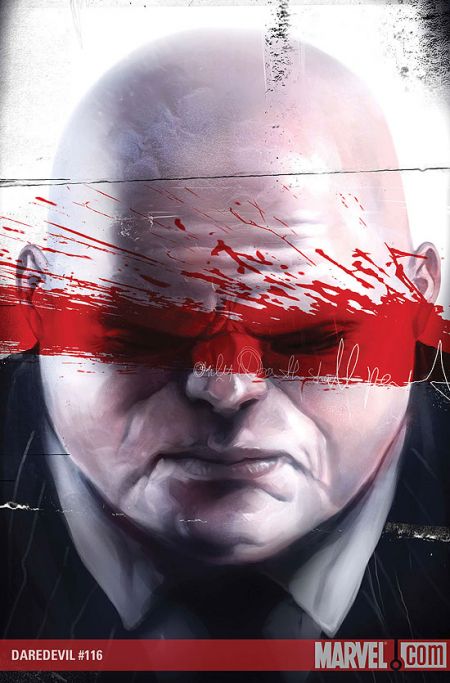 While the story is interesting, it's all too clear from the first page that it will turn bad for the Kingpin's new family. On that alone, I question the impact such a story can have on future development. It felt more like a rabbit pulled out of a magic hat and quickly pushed aside to provide the Kingpin a reason to return to this series. This story is the kind of thing one would expect from a Jean Claude Van Damme or Chuck Norris film to make the protagonist come out of his shelf and exact vengeance. Although the story is not bad, it's dangerously approaching camp territory.
Aja continues in the tradition of past Daredevil illustrators to create a crime noir" what I like about his contribution, is that it's so embedded with the general tone of this series, that's it's difficult to differentiate from other Daredevil illustrators. It's good work.
Rating: 9 /10
Last Updated: June 23, 2021 - 00:45