Toys / Comics to Toys / G.I. Joe
My 2023 G.I Joe Classified Wishlist
By Hervé St-Louis
July 2, 2023 - 10:17
For this year's G.I. Joe Classified Wishlist, I'm having to dig further as many favourites have been released or announced by Hasbro. I waited for YoJoe Month to end before compiling an updated list, basing it on last year's list. As with every year, I split the Cobras from the Joes, and list mostly my top-ten and down below, honourable mentions, which I'm starting to run out of!
1. Zandar
The camouflage and infiltration expert, and Zartan's brother.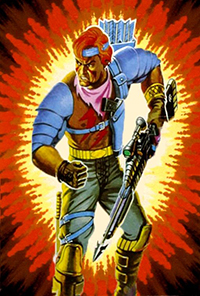 2. Buzzer
The smarter Dreadnok.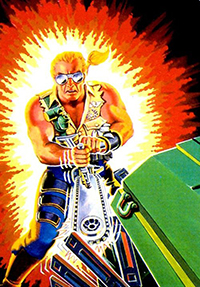 The grape cola drinking Dreadnok.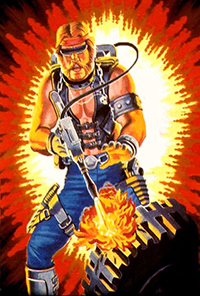 4. Wild Weasel
The badly poetic pilot of the Rattler. A Haslab Ratler would be sweet.
5. Monkey Wrench
Another Dreadnok!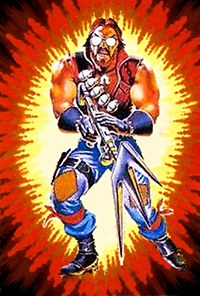 6. Iron Grenadier
The troop builders from Destro's personal army.
7. Raptor
The crazy accountant dressed as a bird of prey. I'm starting to scrap the barrel here.
The Cobra hypnotist and interrogator can be creepy when well handled.
9. Road Pig
The gigantic and stupid Dreadnok.
10. Darklon
Destro's distant cousin and fellow Iron Grenadier.
1. Flash
The first G.I. Joe laser rifle trooper.
2. Mainframe
The computer geek. We all need a geek like Mainframe!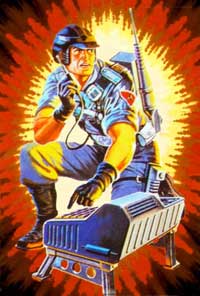 The bazooka artillery trooper.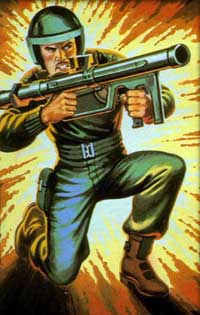 4. Short-Fuze
The original (and mostly the only) mortar-handling soldier of the G.I. Joe team.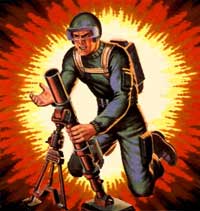 Every one's favourite medic. We saw how cool he would look in a bigger scale from Super7. Let's hope we get him soon.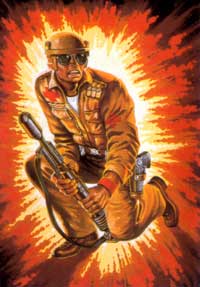 6. Blowtorch
The cool flamethrower handler.
7. Grand Slam
The jetpack operator with a laser gun. Everyone always forgets about him, and he often gets hurt in the comics. He never made it in the cartoons.
8. Sci-Fi
The ultra neon green laser riffle trooper. He's a favourite of mine whose absence is odd.
9. Steeler
The Mobat tank driver and a ranking officer. I want a Haslab for him!
10. Alpine
The mountain trooper. Bazooka needs his buddy!
I don't have honourable mentions for Cobra. I'll take anything that comes up, but I'm scrapping the barrel with Cobra! That's a good thing, not a criticism.
11. Footloose
The pot-smoking and Zen infantryman. He could come with a Ghillie.
12. Airtight
The environmental trooper and balding Joe!
13. Dial Tone
The communication's expert with a whiny voice!
14. Lifeline
The cartoon's pacifist who saves lives but wears a gun.
15. Jinx
The female ninja related to Storm Shadow's clan.
Last Updated: August 31, 2023 - 08:12