Comics / Comic Reviews / More Comics
Abattoir #3
By Leroy Douresseaux
March 1, 2011 - 13:29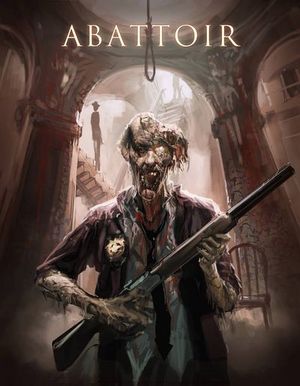 Cover art for Abattoir #3
Abattoir is a horror comic book miniseries from Radical Publishing. Created by Darren Lynn Bousman, the director of three Saw films, Abattoir is set in the late 1980s and takes place in a Middle America of hidden darkness and brutal murder.
Abattoir follows real estate agent, Richard Ashwalt, who was struggling to sell a house where a brutal massacre took place. Then, a very strange old man, Jebediah Crone, wants to buy the house even before Richard finishes cleaning it. Richard comes to see Crone as the source of all his problems, including being the lead suspect in a murder investigation.
In Abattoir #3, Richard continues his investigation of Crone. This leads him to an elderly, reclusive man who also faced Crone's demands to purchase property touched by tragedy. Meanwhile, the police continue to track Richard.
THE LOWDOWN: Although Crone only appears in flashbacks this issue, his presence hangs over the ghoulish proceedings. Gothic and macabre, Abattoir is also something of a mystery tale – a whodunit that travels along the border of the fantastique. The best thing about Abattoir is that it always leaves you wanting more.
POSSIBLE AUDIENCE: Readers always on the lookout for horror comics will find a good one in Abattoir.
A-
Last Updated: September 6, 2021 - 08:15