The Quality of Marvel Comics is Going Down
By Hervé St-Louis
Oct 25, 2011 - 21:25
It seems that it's a constant tit for tat game in the comic book industry when it comes to which of Marvel or DC Comics puts out the best comic books. It seems that this year, it's Marvel Comics who is producing the bad work while DC Comics which had been producing dredge work for the last few years, since its Infinite Crisis reboot and its 52 series is finally coming back thanks to ironically its new 52 reboot. I've checked the reviews of Marvel Comics series published at the Bin and most of them are negative (granted I wrote many of them). It would seem that Marvel Comics just can't get a break. So what's so wrong with Marvel Comics these days? Are they really as bad as many at The Comic Book Bin say they are?
Historically, Marvel and DC Comics have been through this before. When Marvel Comics enjoyed an upswing in the 1960s thanks to socially aware characters that did not mimic the generic straight shooter and interchangeable type promoted by DC Comics, the latter still sold tons of comics, but Green Lantern and Adam Strange looked quite bland next to Spider-man and the Hulk. The few Marvel Comics characters in the 1960s that looked and felt the most like DC Comics, never really sold much too. That might explain why Ant-man was deemed boring even though he had been an founding Avenger. It wasn't his powers. It was the way he was written without inspiration like a DC Comics character.
In the 1970s, all hell broke loose and both companies innovated with their characters. That could be seen as the best decade for mainstream comic books ever. The 1980s have to be split in half; before 1985 and after. Both companies' products seemed tired overall. yet, each of them had pockets of innovation happening and in may cases competing directly with one another. Marvel Comics had the Uncanny X-Men franchise, DC Comics had the New Teen Titans. Elsewhere on the outskirts of both companies, innovations was also brewing. At DC Comics, the grim and gritty revolution and the precursor to the British invasion of comics was underway. At Marvel Comics, there was innovative being done, but many were published by imprints or on series where the publisher had nothing to lose, like Daredevil.
But it was the 1990s that saw the first real split between DC and Marvel Comics in terms of quality in their comic books. While both companies employed large scale crossovers and gimmicks to sell their comic books, DC Comics established a respectable reputation for itself through its Vertigo. While many of its comics went through quality challenges, it was nothing compared to Marvel Comics' implosion where storylines such as the Clone saga in Spider-man or reboot of the Fantastic Four and the Avengers in Onslaught.
Then complete fall from grace of Marvel Comics had allowed itself to reach the lowest of the lows ever creatively, but also financially. So, the the 200s, Marvel Comics came back with a vengeance focusing all its efforts, for the first time on the Avengers and related series instead of the X-Men. The result was great comic books with great artwork that surpassed almost everything DC Comics did in the 200s safe for the Identity Crisis storyline mini-series.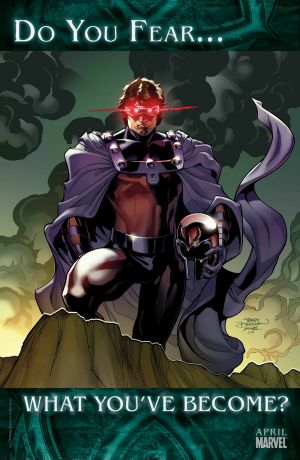 Since 2004's Disassembled crossover Marvel Comics has run a major crossover per year which interrupts every comic book series through world changing stories. While most of the changes and stories were epic and really affected the future, Marvel Comics has not renewed the main talent team that started the creative process of reconstructing the Marvel Comics universe in 2004 to this day. The principal writers are still the same - Brian Bendis, Mark Millar, Ed Brubaker and Matt Fraction. While these guys had lots to say once, they have overstayed their welcome and now armed with incredible talented artists, continue to weave the future at Marvel Comics. Most of what they did, borrowed from the Ultimate line of comic books they all participated in, was to refresh older stories with modern sensibilities. For a while it was interesting, but then they started extensding these rehashed stories into longer multipart stories where nothing really happened for many issues.
Sales are still good at Marvel Comics so it would seem that fans are still buying many of the books, even if half of them repeat the same storyline seen elsewhere. At the same time, Marvel Comics decided to take no more creative risks with its comics. For example, Wolverine is now part of every Avenger team and X-Men team, as well as a frequent guess star in many other comic books. Marvel Comics doesn't even seem ashamed of this.
Well, the result is bad comic books which are boring but extremely beautiful to watch. the visual work of artists at Marvel Comics probably tops every other comic book publisher in North America. Their artists are just that good. However, the stories are bad so the mix is quite odd. Marvel Comics will continue to put put bad products until A) a significant amount of comic book readers walk away from their books B) Parent company Disney realizes that Marvel is not fulfilling its mandate anymore C) Marvel Comics goes through another leadership crisis and a new editor in chief and publisher focused on quality decides to change things - bwa ha ha ha...
I have not hope for any of these scenarios to happen anytime soon. By jacking up its price on comic books, Marvel Comics can still sustain decent revenues even if less people buy its comic books. Disney doesn't seemed concerned one bit about the crap that Marvel Comics is putting out, as long as people go see the movies with Marvel Comics super heroes - that's where the real money is and in licensing. As for Marvel Comics having an epiphany and understanding that since it's in the comic book publishing business, it might as well put out a decent product, they'll blame the fans and everyone else before they realize that they are publishing crap with beautiful art.
Last Updated: Jun 26, 2018 - 9:28