Thai Comics History and Industry
By Hervé St-Louis
March 11, 2012 - 19:01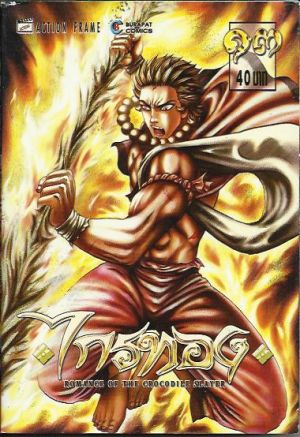 Romance of the Crocodile Slayer - an Original Thai Action Comic
Thailand has a visual culture as strong as that of other Asian nations. While the visual culture in China and Japan can even seem like it infantilizes cartoons into memes used by all of society, Thailand has a different take. You'll see the Hello Kitties and all the other cute animals, but Thailand also has what I would call a more macho visual culture. It's not always about cute and sweet and the symbolization of cartoon and comics icons into almost pure hieroglyphics close to their written language, like China and Japan. Instead the literal illustration is taken re-purposed through culture, but its visual depiction is raw and not as distilled.
Thus, I was surprised to find that many regular retail stores borrow visuals from the world of comic books and action figures for their retail displays. They would use Iron Man action figures – the same one we would get from Diamond Comics to decorate the product they sold to customers. Unlike us in the West, they had no shame on relying on action figures to make their sales, or comic books. And unlike Japan or China, they did not create new cartoon symbols, like traffic instructions to talk to people, because they thought that was a language closer to what they were reading in their books and newspapers. The Iron Men and his buddies were totally preserved in that macho American visual glory.
A retail store in Bangkok
But what can we learn then from the comic book culture in Thailand that we haven't learn before? Well, for one, Thailand borrows and then transforms into its own. There are a lot of Thai people, but they are located in a part of the world where there are many other peoples. Some of their neighbours have been conquered, colonized changed. Thailand has never been colonized by a Western power. Instead, to avoid such a fate, their rulers sought to learn as much from foreigners as possible so they could learn from them. Remember the King and I?
This way of adopting from outside and merging the best with their local culture is a trait that can be seen in the
Ramakien, the world's longest comic book
. Originally an Hindu story, it was made Buddhist and part of the historical heritage of the Ramas that ruled Thailand. To this Thai artists added their own flavour and made their version of the Ramayana its own story and its own form of sequential art.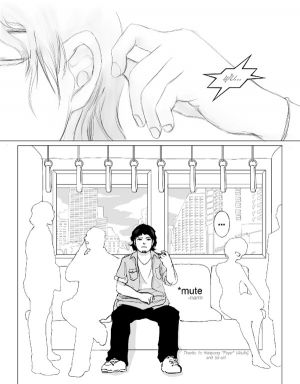 New cartoonist affiliated with Let's Comic
According to Tomorrow Comix general manager Rop Ponchamni, originally much of the comics in Thailand came from Japan and were translated and sold illegally by local publishers. In the early 1990s, Thai publishers started to purchase licenses from Japanese publishers. Since then imports from other locations such as Hong Kong, South Korea, Taiwan and the United States have been adapted for the Thai market. Ponchamni asserts that Japanese and Hong Kong-based mangas are the most popular of all the imports.
He explains an interesting phenomenon related to the cost of living in Thailand and the rabid interest in comics which don't match. Readers, Ponchamni notes, will regularly rent their comics through lending providers, set up much like a library and only purchase their favourite comic books. This allows readers to keep up to date on the latest comic books while not having to buy them outright or pirate them. Piracy, Ponchamni writes, is a concern, especially with series that have not been licensed yet. Most of the pirated comics he says are of adult or gay nature.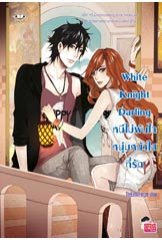 Novels with manga covers
Local comic book production is constantly challenged by imports from Japan and Hong Kong, yet local companies and creators are trying to offer the public contents that's local and of the same caliber as what readers would get from translated mangas. For example, Burapat Comics has invested a lot into a line of homemade Thai comics called Action Frame that seeks stories from Thai folklore and render them into stories that can compete with popular kung fu and action serials from Japan and Hong Kong. Martial arts are very popular in Thailand. Burapat Comics also publishes licensed comics from abroad.
Book publishers like Jamsai which specializes in literature for women have attempted to popularize writers such as Hideko Sunshine, creator of the Prince of Mars and Queen of Butterfly books by gracing the covers of their novellas with manga inspired covers.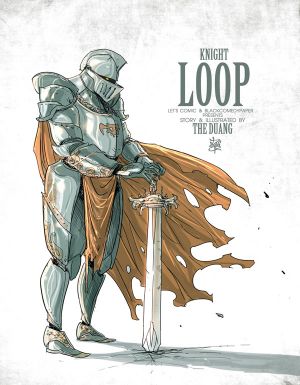 New cartoonist affiliated with Let's Comic
One of the biggest hurdles of the Thai comic book market, besides the obvious digitization of contents, is the lack of appropriate distribution and affordable price points for comics. While a Westerner might laugh at the ridiculously priced comic books we can purchase in Thailand, these prices are a barrier to Thai comic book readers. The Web doesn't seem to have had the same presence in Thailand. That's not to say that Thailand is late in regards to the Web. What I mean is that people are not as dependent on it as they are in say the United States or even in China. So comics, although faced with many competitors have a place still in the non digital economy of Thailand.
Since competition from abroad is intense, the grooming of local cartoonists is important. To that effect there are some resources, such as the workshop-based ThaiComic. ThaiComic offers training for comic budding comic book artists. But what will probably help stifle the creation of original Thai comics is probably the emerging Thai animation industry. This has happened in many places before such as in Vancouver, Canada. When there is a strong local animation scene, it often absorb much of the potential and high level comic book artists with better wages and a chance to work on high level professional projects. Only the most dedicated comic book creators can find the time to both work as animators by day and work on less-paying comic book projects by night.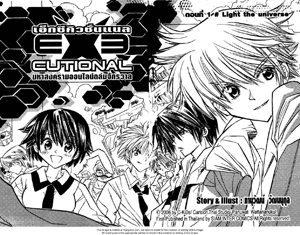 EXEcutional
Still there is a lot of hope for Thai comics. There is of course
Let's Comic from the Thailand Comic Society
but also successful example of working Thai cartoonists like Panuwat Wattananukul is probably one of the most popular and prolific Thai cartoonist. He has been drawing EXEcutional since 2005 in C-Kids, the analogue of Shônen Jump in Thailand. The series is published every week and is about a fictional world that takes place within a video game, like Tron. This series is well-known although it is not yet available in English or licensed by a North American comic book publisher like Viz.
Sources:
Future Possibilities of Comics in Thailand - http://www.accu.or.jp/appreb/report/abd/34-1/abd3413.html
http://tmcomix.com/home.php
http://www.siamcomic.com/
http://www.burapat.com
http://www.jamsai.com
Last Updated: August 31, 2023 - 08:12