Why the World Doesn't Need a Justice League Movie (Yet)
By Philip Schweier
May 6, 2014 - 15:51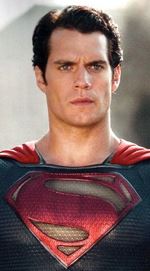 Henry Cavill in Man of Steel

No doubt many comic book fans were ecstatic at the recent announcement to follow up the as-yet-unnamed Man of Steel sequel with a Justice League movie.

I was not one of them.

In recent years, DC Entertainment and its corporate sibling Warner Bros. have enjoyed great success with the Batman trilogy starring Christian Bale and the Superman reboot starring Henry Cavill. However, that success has been tempered by the poorly received Green Lantern film.

On the small screen, Arrow is quite successful, resulting in a forthcoming Flash TV series. But the fact remains that Flash has yet to be proven, and images released online have led to rampant speculation as to the show's viability. Let's remember: for every Smallville, there's a Birds of Prey.

News out of Hollywood suggests that not only will the Man of Steel sequel feature Superman (duh) and Batman, but also Wonder Woman and Cyborg. To my mind, it all seems a little too much too fast.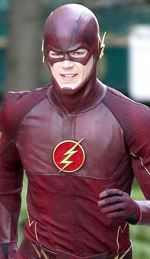 Grant Gustin as the Flash

Marvel started its film series with B-lister Iron Man, and went on to feature other Avengers characters in their own films. They took it slowly, building a cohesive Marvel movie universe before uniting them on the big screen.

It could be argued that Green Lantern was DC Entertainment's B-list choice for a movie, only to have it perform poorly, even in the eyes of comic book fans. Let us compare:

• Iron Man: Billionaire arms maker turns his focus to creating a weaponized suit of armor, using it to right the wrongs of his narcissistic past (believable).

• Green Lantern: a test pilot is bequeathed an all-powerful ring by a dying alien, inducting him into a corps of intergalactic peacekeepers (not so believable).

I'll agree that comparing the two concepts might be an issue of apples and oranges, but the point is the choice that was made on the part of the film producers. Marvel Studios took a viable concept and turned it into a successful film franchise. DC Entertainment adapted an idea reminiscent of Saturday morning cartoons and made a failure, even in the eyes of comic book fans.

Marvel Studios benefits from people who "get it," and are invested in the overall success of Marvel as a brand name, either in print or on screen. They've been able to adapt Marvel characters in a manner that lends credibility. As an example, I give you the buffoon caricature of Batroc, "ze Leap-air," a French super-villain whose acrobatic skill rivals that of Captain America. On film, he became a French mercenary who possessed superb MMA skills. It made sense!

Warner Bros is populated by corporate executives who seem to view DC Entertainment as adolescent fodder for the Cartoon Network and video games. Exceptions to that would be DC Entertainment executives Dan DiDio and Geoff Johns, who are experienced in the nuances of translating comics to other media.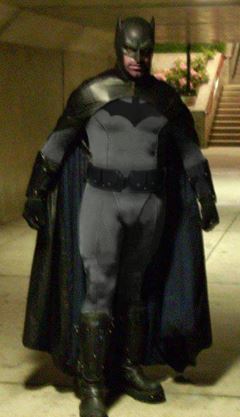 A bogus batsuit, but I've seen worse on film

Other people who "get it" would include Arrow show-runners Marc Guggenheim and Greg Berlanti. They have successfully merged Green Arrow into a more realistic world, recreating the success of David Goyer and Christopher Nolan's Batman on the small screen. They have been able to organically translate other characters from the DC canon without it feeling contrived or forced. I doubt there is network executive hovering over them, screaming, "Harley Quinn is popular! Figure out a way to get her on the show!"

I don't profess to understand all the nuances of film production and marketing, but as someone who enjoys comic book-based movies, I'd like to offer some input before producers proceed much further. If there must be a JLA movie, let's try this:

1. Give Superman his due. Following the Superman film reboot, Henry Cavill's portrayal needs time to set. Feature Superman in a film free from dilution by other DC characters. Granted, Batman is a done deal, but let's leave it at that.

2. Get comic book people like Geoff Johns and Marc Guggenheim involved, and give them free reign to adapt characters that won't feel shoe-horned into the film.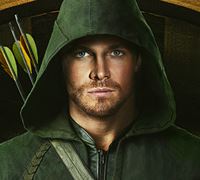 Steve Amell as Green Arrow

3. Use successful platforms to introduce other characters, and allow them the opportunity to get some legs before featuring them in a film. Green Arrow has proved a success on TV, and series star Steve Amell is now as identified with the role that he has earned the opportunity to stand alongside other big-screen JLAers.

4. Have a long-term plan. If it's going to be done, take the time to do it right. Sure, a Justice League movie has been talked about for years, but if it makes the difference between success or failure, I'm prepared to wait a while longer.

It's unfortunate movie studios wait until after a film is completed before putting it in front of test audiences. I would humbly propose a small pool of informed movie-goers be enlisted during the pre-production phase.

Last Updated: Jun 26, 2018 - 9:28