Comics / Comic Reviews / DC Comics
Faker #6
By Zak Edwards
January 29, 2008 - 21:01
Faker #6

I'll be honest, the first thing I thought as I picked up the final issue of Faker was "Well, Mike Carey, let's see if you can pull yourself out of this." Cynical, I know, but this series started out so well and then became caught up in the science fiction element, creating very crazy situations that lost sight of the broader themes which were so well executed earlier on. But putting this comic down, I sat back and thought about the past six months I have spent following the characters Carey and Jock had created, where they ended up and what they tried to discuss, and for what the series is, this creative team made an intriguing story that holds up to the very high bar set by being put on the Vertigo Comics label.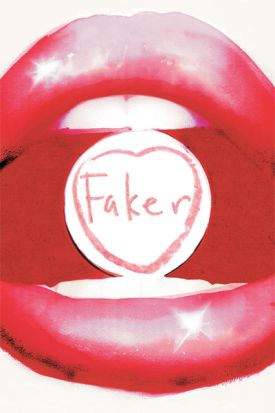 After escaping the facility in which the characters Carey has brought to life, in some cases that's debatable, were imprisoned allowed this series a come back. There is something about putting those characters in an evil science facility that did not do this series any favours, but they have escaped and therefore they become more believable and grounded again. This series was always about these college students, so the physical separation from the over-the-top science fiction allows for these characters to argue and interact, with the added pressure of their lives being in severe danger. The actions and reactions of this cast of anti-heroes finding themselves was what drew me to this series For an effective ending, Carey provided one that fits absolutely perfectly with both the protagonist of Jessie and the voice of the series. A feel-good ending is mocked while still holding a purpose and weight. The writing was brought full-circle, leaving the question of identity partially answered but left to be discovered, the characters themselves are changed, not all for the best, but the bitter taste left in their mouths is palatable by the reader.
Jock brings his very best to visually create what Carey was writing down. The more stunning shots are of the more gruesome moments in the book, something present in the first and second issues, creating a strangely beautiful out of the disgusting. The panelling present in certain sequences are pointed and intentional. One scene in particular of the death of a certain character comes to mind, the two main panels of the character running are distantly surrounded by smaller panels. The isolation and helplessness is conveyed almost solely through the panel choices over the pictures themselves. Jock's heavily contrasted art coupled with colourist Lee Loughridge's distinct palette creates visually effective art fitting to Carey's script.
9/10 A stellar end to a series that (almost) lost its way.
Last Updated: July 2, 2020 - 16:53