Comics / Comic Reviews / Marvel Comics
X-Men #197
By Scott K. Reese
March 29, 2007 - 14:40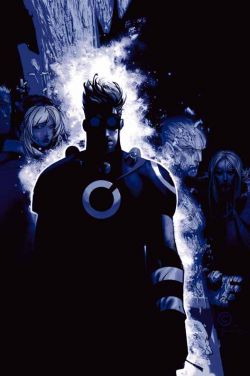 X-Men #197
Mike Carey and Chris Bachelo continue their sci-fi techno run on the X-Men. Having battled The Children of the Vault, a super-evolved highly powered super-species, and Pandemic, a man with stolen powers of hundreds of mutants; the X-Men deserve some time off. But they won't get it. Their leader, Rogue, is dying, which leads them to Cable's island paradise of Haven. There they are confronted with a body jumping, psychic being describing itself as Mummudrai, or what the Shi'ar called Cassandra Nova.
Mike Carey has really impressed me with his crazy, sci-fi, Grant Morrison-esque run on the X-Men. This issue shifts the focus from the crazy to the intimate, as this book sets up the next arc. In my opinion, he has put together the most interesting and unique team in the three main X-books. The relationships between the members are handled very well, especially with Iceman and Mystique. He has also kept up the thought-provoking science elements without it becoming too confusing.
Bachalo's art however is a different case. While I do like Bachalo's stylized art his panels become very muddy. Some of his lines are too thick and detail gets left behind in wide shots. It seems the only way that to really see what is going on is in an extreme close-up. If he could reign in the style just a little bit he could definitely be a top tier artist.
Rating: 7 /10
Last Updated: June 23, 2021 - 00:45