AOL Sports Partnering With EA For EA Sports GameShow
By Eli Green
May 5, 2008 - 19:30
Electronic Arts announced an agreement with AOL Sports today that will see the online sports media site help with the marketing and promotion of EA SPORTS GameShow, EA's new, free, online sports trivia game. EA Sports GameShow is a live-hosted, interactive online sports trivia game that features daily updated programming and lets players take on thousands of other players from across Canada and the U.S. Each trivia session is broadcast from the EA SPORTS GameShow studio in Orlando, Florida, and during broadcast hours (found on the game's website, below) the game is hosted live, with both classic and current trivia questions, some as fresh as that day's headlines.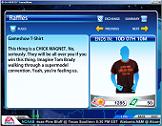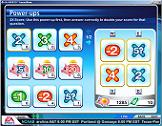 Unde r the promotional agreement, AOL Sports now features EA Sports GameShow as part of its available content. " After several months of Beta testing, we're excited to move to the next phase of EA SPORTS GameShow ," said executive producer Roy Harvey. "This agreement with AOL provides an outstanding opportunity to introduce new sports fans from across the country to 'live broadcast gaming', a captivating, innovative form of entertainment."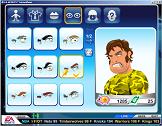 Every week, Monday through Friday, from noon to 1 p.m., EA SPORTS GameShow also runs an exclusive challenge at AOL Sports' blog, the FanHouse. The "FanHouse Challenge Hour" is also hosted live and streamed online in real-time, giving players the opportunity to interact with the on-air personalities while they compete against other sports fans. EA SPORTS GameShow is available at no cost, via www.eagameshow.com.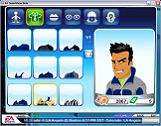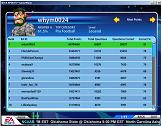 Last Updated: June 23, 2021 - 00:29