Oresama Teacher: Volume 2
By Leroy Douresseaux
April 28, 2011 - 11:16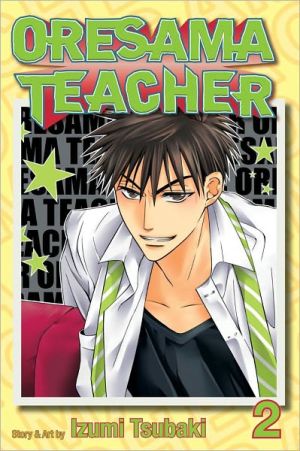 Oresama Teacher Volume 2 cover image is courtesy of barnesandnoble.com.
Rated "T" for "Teen"
Mafuyu Kurosaki is a take-charge, fist-fighting leader of her high school gang. Or she was the leader of a high school gang. Tired of her delinquent ways, Mafuyu's mother sends her to Midorigaoka Academy, a remote school far off in the country, in the hope that Mafuyu can be reformed. Unfortunately, Takaomi Saeki, the childhood friend who set Mafuyu on the path of delinquency, is her homeroom teacher.
In Oresama Teacher, Vol. 2, Mafuyu fights to defend Hayasaka, the first friend she made at Midorigaoka. This lone wolf delinquent will take on anyone who wants to fight him. To defend him, Mafuyu must take down Kyotaro Ikegawa, the leader of a dangerous campus gang. And to do that, she may have to reveal her identity as Super Bun!
What to make of Oresama Teacher? It seems to be about juvenile delinquents, but, at its core, Oresama Teacher deserves to be part of the "Shojo Beat" imprint. Why? Oresama Teacher is a shojo manga high school romance. Regardless of the setting and the personalities and pastimes of the characters, this is about teen love and romance.
Like just about every Shojo Beat manga, Oresama Teacher is beautifully drawn with art that displays topnotch figure drawing, expertly crafted compositions, and sparkling toning and effects. The story isn't quite as pretty. The narrative has a clunky pace. Some of it is witty; some of it is manufactured shojo storytelling. There is potential here, but creator Izumi Tsubaki must use what is unique about her concept to create shojo that is atypical instead of typical.
B-
Last Updated: August 31, 2023 - 08:12