Hellblazer #244
By Leroy Douresseaux
October 19, 2008 - 10:58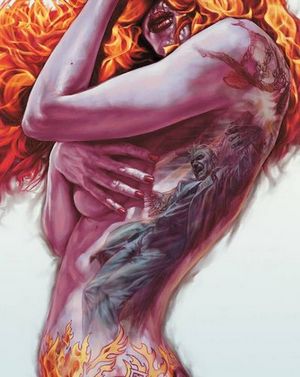 Image for cover of Hellblazer #244
"The Mortification of the Flesh" Part 2
Father Luigi Grimaldi has a problem locked in a backroom of the Vatican Apostolic Palace. John Constantine offers his help, but first he needs a special book from the Vatican's "Black Library." Why?
[This issue contains a preview of Madame Xanadu #1.]
THE LOWDOWN: It's no exaggeration that in Andy Diggle's hands, Hellblazer is once again a great, must-read comic book. When it comes to the plot, Diggle always has a wicked surprise to go with the series' general wickedness, and Hellblazer #244 is sweet evil. The guest art team of Giuseppe Camuncoli & Stefano Landini is also pitch perfect for this storyline.
POSSIBLE AUDIENCE: Everyone who has ever read even one issue of this series should start again.
A
Last Updated: September 6, 2021 - 08:15