Comics / Spotlight / Queer Comics
Add a BL Label to your Web Comic!

By Hervé St-Louis
June 7, 2015 - 11:07
BL also known as boy love comic is a form of comic inspired from yaoi where two of the main protagonists/antagonists are young men with a sexual tension. Exploring the world of Web comics has made me realized that on many of the main Web platforms, attaching a BL label to a comic will push it into a popularity stratosphere, whether the comic is any good. It's become so ridiculous that I figured that I should attach the label BL to my Johnny Bullet comic just to gain more readers – although the strip has nothing to do with BL.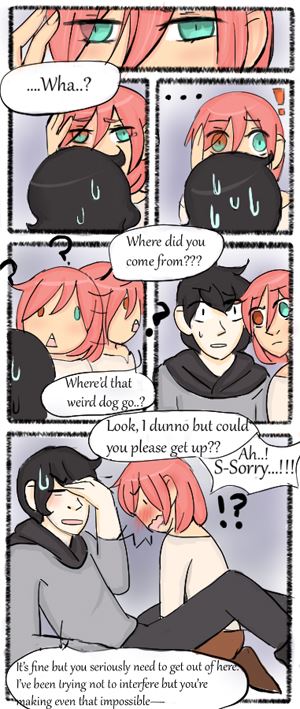 Ember by NeoGenkei
Of course, I haven't done so yet. It would be lying and my readers would wait a long time before seeing Johnny kiss another man! The Web has afforded cartoonists who used to be on the fringes the opportunity to tell different stories. These stories are quite popular too. Part of the appeal and one of the biggest criticism against boy love comics is that it's really porn. And much of this porn is about the abuse of one submissive character by a dominant one. It doesn't always appear consensual.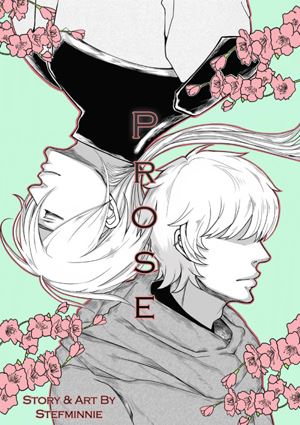 Prose by SterfMin
There is no denying it, these comics "sell". There is a whole debate within that community about what is BL and what is yaoi, who the readers are and so on. It can be very complicated for the uninitiated. I don't understand any of the convoluted definitions. What some creators claim though, is that their comics are trying to move away from the typical and overt pornography and fetish. For example in the Finn comic
No End
, a wide array of relationships are acknowledged and one in particular pits two of the protagonists into a tense but friendly will they or will they not. None of the power dynamic or character tropes featuring a masculine male and a weaker one appear in this relationship. The issue of sex is nonexistent.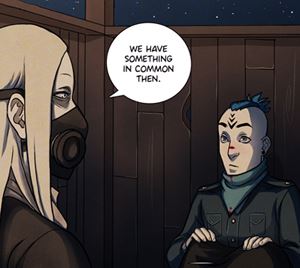 No End by Erli and Kromi
Yet, No End is a popular comic and many of the readers long to see more development in the relationship between the two gay protagonists to the extent that other potential relationships are ignored by many readers. The same kind of feedback is visible in Alex Woolfson's
The Young Protectors
. It's always a delicate balancing act to avoid peddling to the likes of readers when the story does not have to be about sex. Recently, I have been disappointed by Woolfson who is crafting an entire story where the worst fanboy/fangirl delights about who would like to sleep with whom is the main point of the story. It's cheap and not what many other silent readers signed up for. But there is no denying it. The BL crowd will support creators who indulge them. Woolfson's Web comic crowdsourcing efforts perform quite well and he is able to live off the revenues of The Young Protectors full time.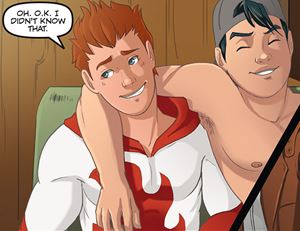 The Young Protectors by Alex Woolfson
Inclusiveness of genres is good but there is a risk that BL taking over every space in Web comics will just alienate many potential readers. Some, like Web comic creator
Mike MacDee are hoping that BL be segregated to specific Web sites
where both readers and creators can indulge in as much sexual tension and "mediocre comics" as possible. Others have a different perspective from this. Some creators on Tapastic, like cartoonist Stefminnie mention how the strong interest in BL provides a reassuring environment that allows artistic expression. There is strength in numbers and once marginalized cartoonists can create comics about homosexual relationships within a community of practice.
Last Updated: September 6, 2021 - 08:15