Jack Ketchum and the horror next door
By Al Kratina
January 15, 2008 - 13:07
Jack Ketchum made my girlfriend vomit. Well, not directly. And he feels pretty sorry about it, apologizing profusely during our interview and expressing relief that she has forgiven him. But that doesn't change the fact that the Gregory Wilson's film version of his brutal 1989 novel
The Girl Next Door
captures the grueling intensity of the underground horror legend's writing to such an extent that she went scurrying to the washroom after a particularly unpleasant blow-torch scene.
Ketchum categorizes The Girl Next Door as a "dark drama", but most would describe it as a horrific Stand By Me set slightly north of Hell, far enough away that no one has visible bat wings but still close enough that most of the town is four beers away from making Christmas decorations out of pig guts. Inspired by true events, the film follows David, a young boy whose life is forever altered when two orphaned sisters move in next door to live with Ruth, a single mother of three sons. The girls, particularly the older Meg, are the catalyst that sparks Ruth's degeneration into madness, a mental collapse that leads to abuse, torture and ultimately murder, all with the willing participation of neighborhood kids. It's a powerful novel, and, despite its low budget, an equally grueling film.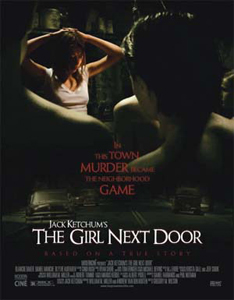 Ketchum, real name Dallas Mayr, began writing poetry as a child, likely "to impress the girls." Early influences included Robert Bloch, Richard Matheson, and Theodore Sturgeon, as well as the early horror films from Universal studios. Ketchum's professional writing career was prefaced by a career as an author's agent, working "small jobs for big authors, like Norman Mailer, and big jobs for up and coming authors like Marion Zimmer Bradley. Actually, Henry Miller was on my desk once, and I brought him in. I'm very happy about that." In the mid-70s, his own literary ambitions took over. "I thought, you know, dammit, some of the stuff I'm selling, I'm better than, so I think I'll give it a shot." He wrote prolifically for men's magazines like Swank, and music mags like Creem, though he soon felt the strain of his intense output. "One year," Ketchum explains, "I published 24 pieces. That's a lot, considering you have to come up with the notions first. I was kind of getting worn. I thought, gee, why don't I write a novel."
That novel was Off Season, a brutal riff on the cannibalistic Sawney Bean legend that drew inspiration from both literary and filmic sources. "This is back in the late 70s and all this cool stuff was coming out in movies, like Night of the Living Dead and The Texas Chainsaw Massacre and Cronenberg's movies," explains Ketchum, "and I was reading all these horror novels… but what they weren't doing is what some of these movies were doing, which is getting up close and personal with it." Off Season was hard to swallow for some critics, likely because it tasted like salted human meat, but Ketchum has followed it up with 11 other novels and countless short story collections, most focusing not on supernatural horror, but rather human cruelty. "There are other people who write supernatural better than me, because it scares them more," explains Ketchum, "but what scares me most, is what we do to one another."
And that fear is fully explored in The Girl Next Door. Ketchum was inspired by the true story of Sylvia Likens, tortured and murdered by her guardian in 1965, because it pissed him off. "This crime made me mad. And often my best writing is often done out of anger," says Ketchum, who became audibly upset when discussing the case, "It's a little bit of a bully pulpit to be able to write an entertaining, or at least a gripping story about that kind of thing, and move the reader through that labyrinth of nastiness. And to contrast that with what's good and possible in life."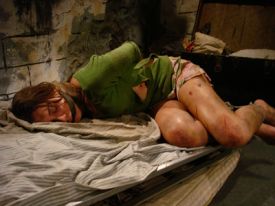 Screenwriters Daniel Farrands and Philip Nutman have maintained this contrast through the character of David, the moral centerpiece of the film. David, at first a voyeur of Meg's abuse, soon becomes her attempted savior. It's through his eyes that we see the story unfold in both the book and the film, which was a very deliberate choice for Ketchum. "Every time you read, I think, you substitute your own voice for some of the voices that you read on the page. Nowhere do you do it more so than in a first person novel, because at a certain point in the reading, the narrator's voice becomes your voice… I wanted you, the reader, to feel the squeamishness, the love, the fear, the guilt… all the things that David is feeling."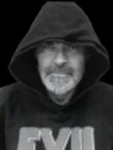 David, brought to life by actor Daniel Manche in the film, is not an entirely righteous character, however. Passively observing Meg's abuse, his early inaction becomes a form of complicity, one created by Ketchum for the novel. "There was no boy next door in the true story. There was no chance that she was going to be rescued, but I needed to posit that, because I knew I wanted to do it first person, and I knew I wanted to have an observer who would see not all of what was going on, but most of it, and would provide a moral template, sort of a moral ambivalence. Because that's David's problem, he doesn't know how to deal with this. He's torn between his gonads and his conscience. I like that moral tension." And that tension is what successfully drives the film and the novel towards an unforgettable conclusion, and my girlfriend towards the toilet.
The Girl Next Door is available in paperback from Leisure Books. The film is out today on Anchor Bay Entertainment. Get them both.
Last Updated: September 6, 2021 - 08:15