Collecting Green Hornet Toys
By Hervé St-Louis
Nov 1, 2008 - 0:28
The Green Hornet is a newspaper publisher Britt Reid who fights crime with fellow partner and chauffeur, martial arts expert Kato at night. While the police and criminals think the Green Hornet is a villain, the hero is actually the latest of series of heroes dating as far as the Lone Ranger! The Green Hornet began as a radio broadcast series in 1936 and has been adapted for comic books, and television several times. A film, starring knocked Up's Seth Rogen as the Green Hornet and Stephen Chow as Kato is due on June 2010 from Sony Pictures.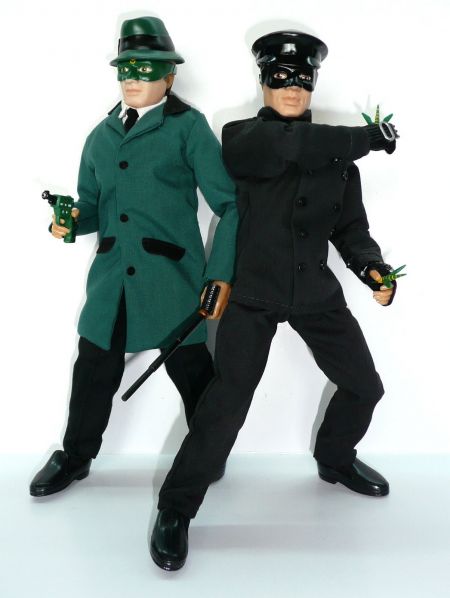 Captain Action
However, of similar properties like the Green Hornet, the former is one of the most difficult for enthusiasts to collect. Collecting the various television series on DVD is hard enough with multiple versions available and none seeming authentic. For action figure collectors, the situation is easier, but not by a stretch.
I remember a great set of Green Hornet action figures by Medicom available in 1999 and 2000. No, it was not the Kubrik action figure set released a few years ago. It was a nice set with fully articulated action figures that looked much better than the Captain Action version that one has to dress up.
Sideshow Collectible, came up with a statue of the Green Hornet and Kato in early 2008, but the sculpt was too angular and seemed rushed. A Green Hornet toy should always exhibit finesse and care, as opposed to the look of the day. It's one of those statues I'll gladly pass.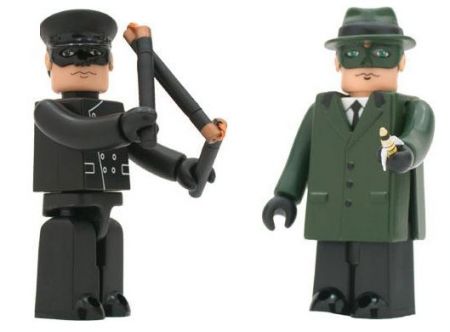 Kubrik
The Black Beauty, the Green Hornet's car has also had several models available throughout the years, but without having seen any close, I can't recommend and comment on any model accurately.
The good news for Green Hornet action figure collectors is that the upcoming feature film should reignite interest in the property. One hopes, the license owners who are pretty much creepy and offer little information about the rich history of the character and his trusty and vastly more popular sidekick, to sell merchandise license to a host of collectible manufacturers. The only caveat I have is having an action figure of
Seth Rogen
. It feels like buying a
Kevin Smith
or a Joe Black action figure. It's filthy to buy toys about "heroes" that weight more than me in real life and are not in as good physical shape as I am.
Last Updated: Dec 19, 2017 - 22:52