Film Review: Everything or Nothing - The Untold Story of 007
By Philip Schweier
February 18, 2013 - 15:15
The title sounds as if it could be taken from a James Bond story, and in a way it is. According to some sources, it is the basis for the acronym EON, which was the name of the company founded by movie producers Albert "Cubby" Broccoli and Harry Saltzman in the early 1960s to bring the James Bond character to the big screen.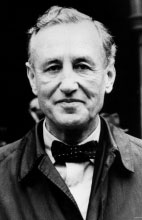 James Bond creator Ian Fleming

The documentary begins with the recounting of the creation of James Bond by author Ian Fleming. Fleming had served in British Naval Intelligence during WW II. Following the war, the former journalist suffered from boredom and melancholia. The Cold War with the Soviet Union was just beginning, and Fleming drew on his wartime experiences to write "the spy thriller to end all spy thrillers"

When Casino Royale was published in 1953, Bond was the fictional hero who arrived when he was needed most, much like Superman or Dick Tracy had in the 1930s. John Pearson, a friend of Fleming's who had worked him with at the London Times, refers to Bond as Fleming's alter ego, allowing him to live out on the printed page the dangerous escapades and heroism he longed for.

The James Bond novels, though commercially successful, were vilified for the amount of sex and sadism they featured. While never regarded as high literature, they of course made the perfect basis for film adaptation. Enter Cubby Broccoli and Harry Saltzman.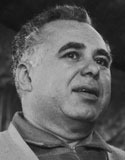 Harry Saltzman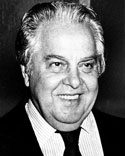 Abert "Cubby" Broccoli

Both film producers approached the property from different angles. Broccoli had the film-making savvy while Saltzman had the film rights themselves. Together, they formed Eon Productions, each determined to give the project their all in the hope of striking cinematic gold.

And the rest is history. Broccoli and Saltzman assembled a remarkable team of screenwriters, production staff and cast who crafted a formula for success never before seen in movie history. Barbara Brocolli, daughter of Cubby and one of the current producers of the Bond films, refers to the creative team as a "family."

But as in any family, there is inevitable conflict. In 1971, star Sean Connery left the role, leaving the future of subsequent Bond films in question. Still, the series persisted. Even when Saltzman's financial problems became a heavy burden for the company to bear, the series persisted.

Outside forces seemed to conspire against the film series, notably by screenwriter Kevin McClory's never-ending lawsuits, then by the changing political climate in the 1980s.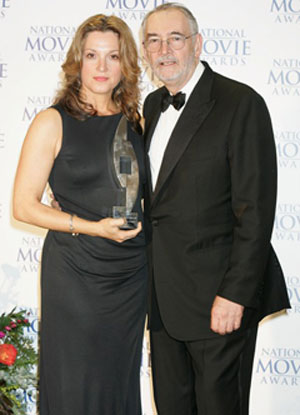 Current James Bond producers Barbara Broccoli (left) and Michael G. Wilson (right)

Always, the question would arise: Where does Bond go from here?

And always, Bond survived.

The documentary has two strengths. The first is its accuracy behind its history. It features commentary from the actors who played Bond (with the exception of Sean Connery), as well as the children of Broccoli and Saltzman. Current producers Barbara Broccoli and Michael G. Wilson – Broccoli's step-son – are featured extensively as they recount their involvement in maintaining the James Bond franchise.

The second strength is its entertainment value, as it is cleverly makes use of music and film footage from more than 50 years of James Bond films. It does so in a very effective and charming manner, and to continue the "family" analogy, it is akin to watching home movies chronicling the humor and sadness of a portion of one's own fami
Last Updated: May 19, 2020 - 12:25