Binnies 2011: Biggest Disappointment
By Zak Edwards
January 2, 2012 - 15:03
For all the great things that happened this year, sometimes the hype machines for all things comic book doesn't hold up the large promises. Instead, sometimes things fail and we are left, money spent, with no means to reclaim the time invested. So what really didn't work for us this year, we'll tell you! And remember, more Binnie Awards are just a click away through the links to your right.

Colin Anderson: Fear Itself


I admit that I haven't exactly had high hopes for any of the big "event" books that come out every summer from Marvel or DC, but Marvel managed to disappoint me still with its bloated series of frantic fights that was Fear Itself. That's not to say that there weren't some legitimately good tie-ins, but the main story had some of the worst pacing of any book I've read in recent years and some odd out-of-character moments that just made the plot drag on and on. All of the interesting plot point were glossed over or ended too quickly whole the less-inspired ideas seemed to not only last forever, but also make appearances in almost every tie-in series (see: the attack of Washington that lasted 3 months). There was certainly potential for a story like this and Stuart Immonen's art was a wonder to behold, but ultimately the story bored me and this is the worst sin that a comic book can commit.
Andy Frisk:
The Rebooted Superman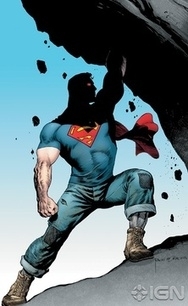 The Superman reboot smacks of corporate dictated storytelling. It smacks of desperation. Worst of all: it smacks loyal (and long-termed) Superman fans in the face. In the DCnU Superman's world the following are now the status quo: Lois is a fan of causal sex. She and Clark aren't even close. Supergirl shows off her bikini wax for all the world to see monthly. Superboy burnt up the Rockafeller Christmas Tree and is somehow part of Gen 13, another failed Jim Lee/Wildstorm reject that Lee and Company are trying to make relevant (if they couldn't support their own imprint...well, there was probably a reason for that...). Grant Morrison isn't doing to great a job on Action Comics (albeit its a better job than he did on Batman). Finally, wearing an S-Shield in the DCnU makes you one of (if not all of) the following: a target, an angsty teen or twentysomething, feared, distrusted, alien, isolated, and alone. DC Comics is getting it all wrong. S does not equal X. The angsty, misunderstood teen thing has been beaten to death. Hell, even the X-Men aren't as angsty as these Kryptonians. Maybe DC Comics will remember what Superman is really about, 'cause this ain't Superman...or maybe that's the point?
Dan Horn:
Frank Miller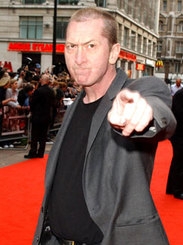 There were plenty of disappointments this year, but perhaps none more inflammatory than legendary comic book writer/artist Frank Miller's hypocritical, uninformed tirade aimed at the Occupy Wall Street movement. For a guy that wrote about Batman fighting the evil upper class that preyed on Gotham's poor in Year One, depicted Reagan in a fairly critical manner in The Dark Knight Returns, and had Robocop battling corrupt Detroit police officers (killing the officers, no less, which is quite a bit more extreme than some peaceful protests), you'd think #Occupy would be like a dream come true. And just in case you thought you could separate the art from the artist, there was Miller's Islamophobic piece of garbage Holy Terror, which made the separation of crazy, old racist Frank Miller from his new fear-mongering, bigoted work nearly impossible. For anyone who's seen Miller's film adaptation of Will Eisner's The Spirit, disappointment in the creator isn't a particularly new experience, but realizing that the snakes of ultra-conservatism and corporatism have even slithered their way into the comic book niche is an unsettling epiphany. At least we'll always have Frank's work from the 80s to remind us that there was once a discerning, intelligent human being in that now-hollowed husk.
Philip Schweier:
The Loose Ends of the DC Universe
No doubt well before the relaunch of DC Comics entire line was made public, writers were made aware that not every book was going to survive past 9/2011, and were encouraged to wrap up their storylines accordingly. Many did, but it would appear not all of them reached the actual publishing phase. Me, I'm still waiting to see the resolution to DC's Doc Savage comic book series. Given how much Superman owes to the Man of Bronze, such as a crime fighting cousin and his arctic Fortress of Solitude, I'd like to see Doc Savage get a better deal.
Zak Edwards:
Marvel Comics
It happened without me even noticing, but I ended up dropping every main universe Marvel book this year. I walked into this year excited for Jonathan Hickman's work and some developments on other books but, as event crossovers and poor quality work piled up, I simply got fed up. With such exciting things happening over at DC and even in their own Ultimate line, the main Marvel universe got to the point where I was surprised every time my comic book guy gave me my file. Surprised I hadn't dropped it all earlier. All of this was super disappointing to me because new editor-in-chief, Axel Alonso, the man who was responsible for Alias, Bendis' Daredevil, and a few risky but successful moves, has spent his tenure in the big chair being complacent, slashing titles, and generally delivering crap.
Hervé St-Louis:
Invincible Iron Man
I would put
Fear Itself
, but I avoided that series like the plague. My biggest disappointment is Matt Fraction's
Invincible Iron Man
. With Larroca, he had an opportunity to create such a strong series. He actually did when he started in 2008 following the first
Iron Man
movie. Unfortunately, he lost his second wind a while back and is now retreading old Iron Man stories. Now he's playing up the Tony Stark is a drunk plot again. That's what I call hitting rock bottom.
Last Updated: September 26, 2021 - 23:48