Marvel Digital Offers a Sneak of New "Weapon X" Series
By The Editor
September 16, 2008 - 10:35
Gambit Explodes Onto Marvel Digital Comics Unlimited!
Long before he joined the ranks of the X-Men, Gambit spent the earlier half of his life as a thief and roamed the world. Now, before Weapon X: First Class #1 bursts into comic shops, X-fans everywhere are in for a special treat! Marvel Digital Comics Unlimited is proud to present an all-new EXCLUSIVE story, shining a new light on the relationship between Gambit and Wolverine, right here!
Get ready to travel back down the dark halls of the Weapon X program, where mutants are held against their will and experiment on and anyone can be turned into the next living weapon!
Subscribers to Marvel Digital Comics Unlimited get to read Weapon X: First Class first and exclusively in a "Sneak Week" peek starting today through Monday, September 22nd after which it will be available for public viewing, for free!
Join Professor Xavier as he ventures deep into the mind of Wolverine, revisiting the first time the ragin' Cajun ever crossed paths with Logan! True Believers, you can't dare to miss this exciting new tale exclusively on Marvel Digital Comics Unlimited right now!

WEAPON X: FIRST CLASS #1 (of 3) (SEP082403)
WEAPON X: FIRST CLASS #1 (of 3) RYAN VARIANT (SEP082404)
Written by MARC SUMERAK
Penciled by MARK ROBINSON & TIM SEELEY
Cover and Variant by MICHAEL RYAN
Rated A …$3.99
FOC – 10/16/08, On-Sale – 11/05/08

To find a comic shop near you, call 1-888-comicbook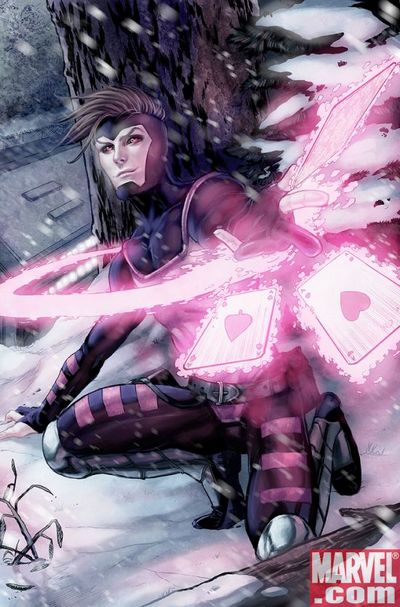 An image from the upcoming Weapon X: First Class.
Last Updated: April 9, 2021 - 22:22