Rie Takada's Gaba Kawa
By Leroy Douresseaux
November 18, 2008 - 19:38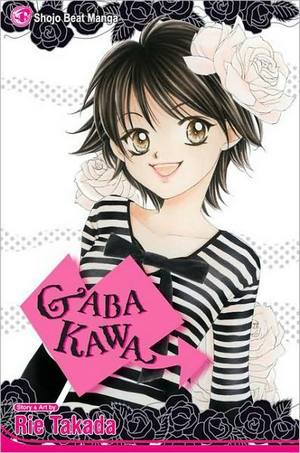 The cover image of Gaba Kawa is courtesy of barnesandnoble.com.
Rated "T" for "Teen"
Rara Yamabuki is a recently arrived teenage demon, and she's supposed to spend her time in the mortal world causing mischief and drawing humans to darkness. She's not supposed to help humans. She's definitely not supposed to fall in love with them, but she does. Something happens, because when Rara first sees Retsu Aku, the hottest boy at Meian Prefectural High School, she falls for him.
In Gaga Kawa, a young female demon learns that using any of her powers to help humans means that she'll immediately lose that power. Still, Rara can't stop loving the boy who calls her "Gaba Kawa," even if it could mean the end of her.
THE LOWDOWN: Manga-ka mix supernatural and romance in their manga series as easily as Hollywood screenwriters, especially when it comes to high school romance. They make spooky/creepy and lovey-dovey seem like a natural fit. Gaba Kawa, a shoujo manga (comics for teen girls) from Rie Takada (Happy Hustle High), is similar to Chika Shiomi's supernatural romance, Yurara, right down to the drawing style, although Gaba Kawa's story never gets as dark or dangerous as Shiomi's highly entertaining series. Gaba Kawa is standard fare; all the tropes of shoujo love stories are here, both in terms of plot/story and in terms of visual cues, but it works.
POSSIBLE AUDIENCE: Readers who can buy into a teen girl demon falling in love with a hot human boy will like Gaba Kawa.
B+
Last Updated: June 23, 2021 - 00:45