Review: Life Is Strange: Roads
By Sean Booker
October 9, 2018 - 17:11
Life Is Strange season 2 takes a departure from the small town life we saw in Arcadia Bay and instead focuses on two brothers as they road trip down the west coast. Sean and Daniel must navigate through their new life as they come to terms with how the world really works. This time around you don't have superpowers but instead are mentoring someone who does. The story paints a good picture of today's world so these unfortunate circumstances feel real. There is enough of a change here to make the start of this season worthwhile.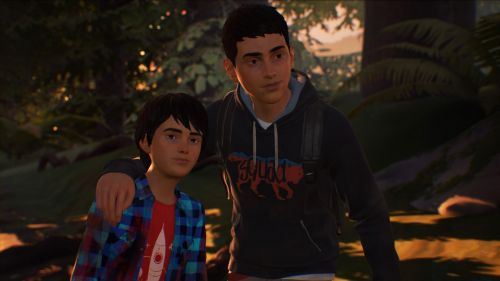 You begin in a suburb of Seattle as Sean, a teenager whose only concerns are school, his track team, and making a good impression on Jen at the party tonight. The beginning of the game has you interacting with your father and younger brother, Daniel. You spend time exploring your home and getting ready for your party. Will you bring pop or beer? Cookies or chips? The game gets more deep when you ask you dad for money and he asks what for. Do you lie or come clean that it will most likely be put towards alcohol and weed? As with the previous Life is Strange games, these choices will come back into play either later in the episode or, theoretically, later in the season.
The characters are nicely established and the environment feels warm and that is what makes the following events much more shocking. A scenario occurs that shakes the two boys' foundation and they find themselves out on the road with nowhere to go. Life is Strange 2 is a road trip down the west coast of America and the people inhabiting it.
As your journey begins the boys will quickly learn that they lived in a bubble and this is where the main conflict of this episode occurs. The game is set in 2016 of our world and the politics that come with it. Presidents are on the verge of being elected for, and different groups of Americans are being marginalized and oppressed. Being of Mexican descent causes issues for these boys and the game wears that on its sleeve. This adds a layer of complexity to the situation that makes the game feel more grounded and with larger stakes than the last season. Having to face such negativity that can be found in real life really works for the game's tone.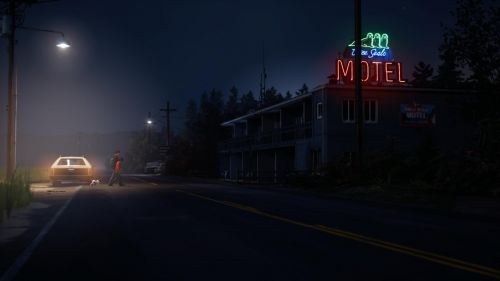 As the older brother you need to take care of Daniel and teach him how to grow. A big departure from the first season is that you don't have the superpowers this time, your brother does. Instead of using your abilities when it's convenient, you have to learn about them through Daniel. To make things more interesting - he doesn't know much about them either and together you begin to unravel this question. This is where a lot of the major binary choices that we have come to love are put into play. You are asked to be an example for your brother and how you act will impact how he chooses to behave going forward. Will you lie to protect him? Or are you honest to a fault? You have to be careful with how your decisions will impact this super powered child. Putting the supernatural elements onto a different character this time around adds a nice twist to what we played through before.
Life is Strange 2 has a bolder feel to it than the first game. The environment is not set to just a school but has opened in scope to the an entire west coast. For season 2, the easy move would have been to get a brand new power but moving it to a different more susceptible person is a great twist. The game sets up a good deal of character conflict and danger that the world presents. This first episode definitely hooked me and I'm excited to see where this season will go.
Rating: 8 /10
Last Updated: June 23, 2021 - 00:45