About Michael Turner
By Hervé St-Louis
June 28, 2008 - 19:30
Michael Turner was born in Crossville Tennessee, on April 21 1971 a small city under 9,000 inhabitants. In 1994, Turner moved to California to pursue a career as a comic book artist. He started working at Top Cow Productions, the comic book imprint published by Image Comics and founded by Marc Silvestri. There he started working on backgrounds, and in 1995 was the main artist on new series
Witchblade
, a comic book about New York City Police detective that comes across a gauntlet of power worn by several notable women before her. The comic book was a success and encouraged Turner to create his own creator-owned series
Fathom
in 1998.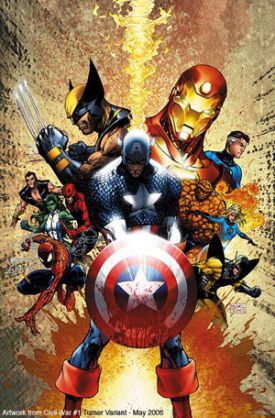 Civil War #1
Fathom
is a series about Aspen, a humanoid girl who can live underwater and comes from a race known as the Blue. The series was once one of the highest selling one in North America. It was published from 1998 to 2002 when Turner learned of his cancer. Several mini-series have been published since then.
Fathom
In 2002, Turner was diagnosed with chondrosarcoma cancer in his right pelvis. After extensive surgery, cancer treatments and a recovery Turner decided to leave Top Cow Productions and create his own company Aspen MLT. Moving
Fathom
with him and working on new series, like
Soulfire
and
Ekos
, Turner was sued by Top Cow Productions that alleged that
Fathom
,
Soulfire
and
Ekos
were their properties. Turner and Top Cow Productions settled the case out of court where it seems that Turner retained the rights to all his creations.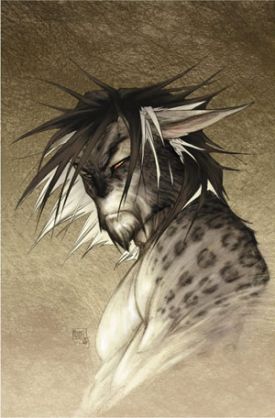 Ekos
Turner's artwork combines superficially the line work of artist Jim Lee, with a touch of the crispiness and vibrancy of Marc Silverstri. Of course, Turner specialized in drawing beautiful women. Towards the later years, Turner's work took a more chaotic line quality similar to inker Art Thibert's work. It also showed the influence of manga and animé as it relates to his characters' faces and eyes. Turner was responsible for illustrating several DC Comics comic book covers for the
Flash
and the mini-series
Identity Crisis
and drew a story arc in the comic book series Superman/Batman. He also worked on variant covers for Marvel's
Supergirl
Civil War
mini-series and the
Wolverine: Origins
series. Many of Turner's covers had similar compositions, featuring line ups of characters standing one to another.
Flash #211
Turner's artwork has served as the inspiration for several
DC Direct action figures
but also statues about his characters such as
Kiani
, a character in the Fathom comic book. Turner postponed work on some comic book assignments because of a cancer relapse. Turner died on June 27, 2008 from cancer.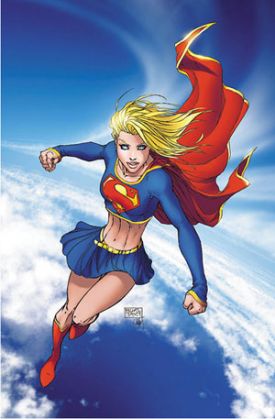 Supergirlfr Superman/Batman #13
Last Updated: June 23, 2021 - 00:29