We Were There: Volume 12
By Leroy Douresseaux
May 23, 2011 - 12:46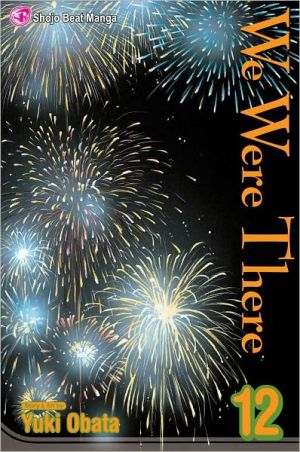 We Were There Volume 12 cover image is courtesy of barnesandnoble.com.
Rated "T+" for "Older Teen"
Nanami Takahashi was adjusting to her new school when she met Motoharu Yano, a sly boy with carefree ways. Yano was the most popular boy in class (if not the entire school), and although she tried not to, Nanami fell in love with Yano. Then, she discovered that Yano was grieving the death of another girl with the same first name, Nanami Yamamoto, and suddenly Takahashi found herself competing with the memory of a first love.
Yano disappeared after his mother committed suicide, and as We Were There, Vol. 12 begins, former high school classmate, Akiko Sengenji finds him living under the name Motoharu Nagakura. Nanami is shocked by the news, but she does not act the way Sengenji expects. Meanwhile, how Yano and Yuri Yamamoto (the sister of Nanami Yamamoto) reunited is revealed.
THE LOWDOWN: I must admit to being fascinated by We Were There, although I initially found the story uneven and awkward. Creator Yuki Obata loves teen angst as much as the Shojo Beat line (of which this series is part) loves teen romance. Yes, Obata is willing to go there, dealing with subject matter like suicide, depression, (extreme) family dysfunction, promiscuity, teen sex, etc. We Were There is sometimes poignant and even sweet, but the edginess is what will win you over.
POSSIBLE AUDIENCE: Shojo readers looking for romance and life drama will find it in We Were There.
A-
Last Updated: August 31, 2023 - 08:12