VIZ Media Has New "Captain Tsubasa" Anime
By The Editor
January 10, 2018 - 20:31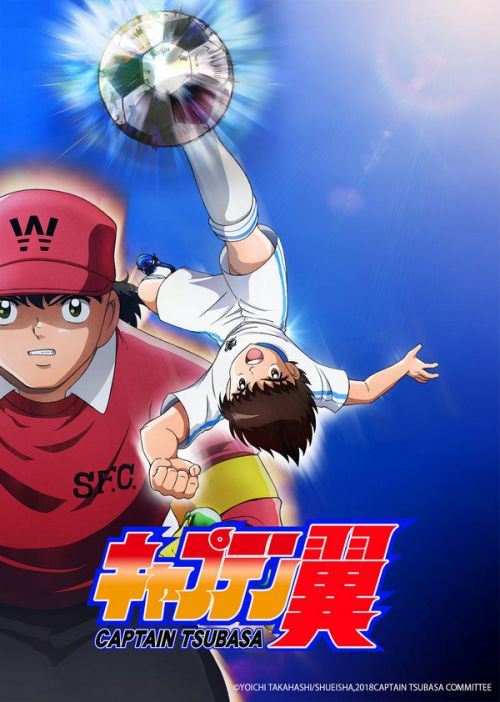 Captain Tsubasa key visual
TELEVIX ENTERTAINMENT TO HIGHLIGHT VIZ MEDIA'S NEW CAPTAIN TSUBASA ANIME SERIES AT NATPE

VIZ Media Secures Master Licensee Rights for North America & Latin America; Remake Based On The Beloved Manga Series Debuts In April 2018 In Japan
VIZ Media, LLC (VIZ Media), a premier company in the fields of publishing, animation distribution, and global entertainment licensing, announces the acquisition of the forthcoming CAPTAIN TSUBASA. VIZ Media has secured the digital streaming, EST, home video and merchandise rights from Shueisha Inc. The series is set to premiere in Japan this April on TV Tokyo.
In addition, VIZ Media is partnering with Televix Entertainment to present CAPTAIN TSUBASA to Latin American buyers at the upcoming NATPE market (Miami, FL, January 16-18). Televix represents all broadcast and digital licensing rights in Latin American territories, and will be taking meetings at the Fontainebleau Hotel Tresor Tower Suite 1708.
"We are thrilled to be handling one of the most iconic franchises to come out of Japan," says Hugo Rose, CEO of Televix Entertainment. "We expect audiences will be eager to enter the world of Tsubasa."
"CAPTAIN TSUBASA adds a new dimension to VIZ Media's anime catalog, and we know audiences will enjoy it's mix of character drama and intense on-the-field action," says Brad Woods, CMO of VIZ Media. "We look forward to working with Televix to develop CAPTAIN TSUBASA for Latin American markets, and to scores of new fans and soccer lovers discovering this exciting anime series."
The new anime recounts the events of the original manga of the same name by Yoichi Takahashi, which ran in Shueisha's Weekly Shonen Jump magazine from 1981 to 1988. The manga triggered a huge soccer boom in Japan and inspired three previous television anime series, four anime films, mobile and console video games, and even a stage play. Centered on a young soccer prodigy named Tsubasa Oozora, the new series is from David Production (JOJO'S BIZARRE ADVENTURE), with Toshiyuki Kato (JoJo's Bizarre Adventure Diamond is Unbreakable, Level E) directing. Each episode is characterized by dynamic and stylish soccer moves, while the characters are fleshed out through Tsubasa's friendships and rivalries as he trains and competes.
For more information on Latin American licensing, please contact sales@televix.com.
Last Updated: September 6, 2021 - 08:15