Comics / Comic Reviews / Marvel Comics
Ultimates #4 - Gods and Monsters pt. 4 (of 5)
By Kevin Scott
April 11, 2005 - 20:53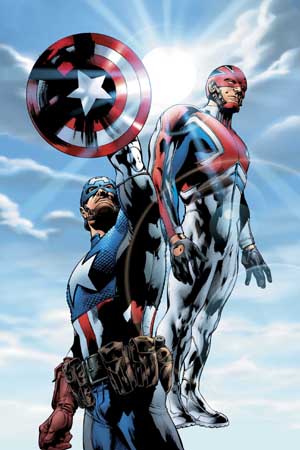 Ultimates #4
Nick Fury
has dispatched the
Ultimates
to take down their most powerful member –
Thor
!
S.H.I.E.L.D
. is convinced that the
Thunder God
is a former mental patient who's far too dangerous to be loose – and the awesome
Asgardian
is doing little to dispel that notion.
This was a strange issue, it wasn't great, but it certainly wasn't terrible. The thing about it I think was the fragmentation of it all. The story jumped around at the beginning and there didn't seem to be any fluidity to it. The whole European team bit was rather cringe worthy, which was a shame. But the part I was really waiting for didn't let me down.
Ultimate Thor
is bananas and the whole story around him is extremely engrossing (I'm throwing my hat in with him too, damn that
Loki
). Next issue is gonna to be sick!!!
Hitch
continues to give us some fine arse work this issue. The only real let down was a conceptual one. The whole European Team design seemed lethargic and easy, which is a shame as it could have been sooooooo much better. This was only a small part of the issue though. The
Jarvis
bit was nice (good facial expressions) and as with the writing, the
Thor
parts were really good. Especially the page that gives us the first real shot of him.
Rating: C- /10
Last Updated: December 31, 2019 - 20:28