Arina Tanemura's Time Stranger Kyoko: Volume 2
By Leroy Douresseaux
Oct 2, 2008 - 15:34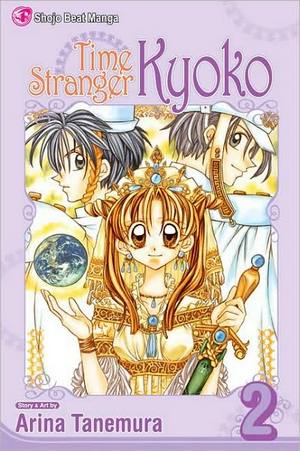 The above cover image is courtesy of barnesandnoble.com.
Rated "T+" for "Older Teen"
Kyoko Suomi is the princess and heir to the throne of Earth Nation, a single country that encompasses all of the earth in the 30th century. However, Kyoko lives among commoners, unwilling to reveal her identity, attends a normal public school, and refuses to ascend to the throne. Her father, the King, allows Kyoko to live as she pleases if she can awaken her sister Ui, who has been asleep – trapped in some kind of time warp since birth. Kyoko needs to find the 12 God Stones and the 12 telepaths that can manipulate them to free Ui.
In Time Stranger Kyoko, Vol. 2, Kyoko takes on a demon while trying to bring peace to two warring tribes. Meanwhile, a most shocking secret is about to be revealed.
THE LOWDOWN: With her ornate, textured art, Arina Tanemura makes her manga Time Stranger Kyoko an eccentric fantasy about an errant princess who finds the gumption to do the right thing. The strange lands and even stranger characters shift and change almost as much as Tanemura changes the costumes her characters wear. Sometimes, it's hard to say just why Time Stranger Kyoko is entertaining, but like any of Tanemura creations, her lovely art makes her peculiar settings the coolest out of the ordinary places to be.
POSSIBLE AUDIENCE: Any fan of Tanemura's other manga, such as The Gentlemen's Alliance † and Full Moon, will like Time Stranger Kyoko.
B
Last Updated: Jun 26, 2018 - 9:28