Spell of Desire: Volume 3 manga review
By Leroy Douresseaux
February 18, 2015 - 09:58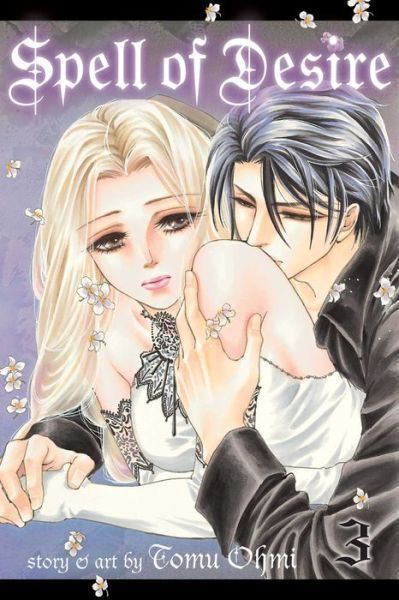 Spell of Desire Volume 3 cover image is courtesy of barnesandnoble.com.
Follow me on
Twitter
.
Rated "M" for "Mature"
Kaoruko "Koko" Mochizuki
is the owner of the
Moon Witch Herb Shop
, located in a small seaside town in Japan. One day, a mysterious man dressed in black walks into the herb shop and introduces himself as
Kaname Hibiki
. He tells Kaoruko that she is actually the daughter of the
Witch Queen
and that he has arrived to help her control the awakening power within her.
As
Spell of Desire

, Vol. 3
(Chapters 11 to 15) opens, Kaoruko answers the demand of the
Black Witches Coven
. These
Black Witches
want her to become a Black Witch in order to control her mother's (a Black Witch) power, which rampages through her. However, the first step in become one is that she must allow an incubus to take her virginity.
Kaname will not accept that. Will he be the one to help Kaoruko and thus, placate the coven? Will he be able to pay the costs incurred by his intervention?
[This volume includes a bonus story.]
THE LOWDOWN:
While the first volume of the
Spell of Desire
manga did not cast a spell on me, the second volume... took me. Now,
Spell of Desire Volume 3
completes the spell. I love this manga.
It is sweet and passionate, but creator
Tomu Ohmi
offers a sly and humorous take on the rivalries, spells, and rituals that the coven hold in such high esteem. Ohmi's lovely art brings to life a world that is part television soap opera and part romance novel. In the unique language of manga, however, the romance and melodrama hit the readers in ways TV and prose cannot.
POSSIBLE AUDIENCE:
Fans of Tomu Ohmi will want to fall under her
Spell of Desire
.
Rating: A /10
Last Updated: August 31, 2023 - 08:12