Psyren: Volume 2
By Leroy Douresseaux
December 29, 2011 - 12:14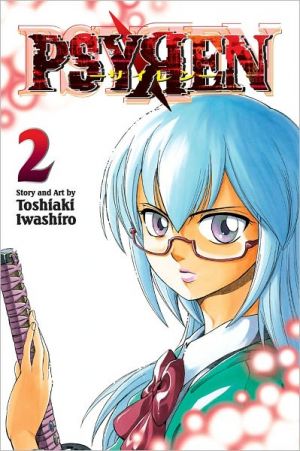 Pysren Volume 2 cover image is courtesy of barnesandnoble.com.
Rated "T" for "Teen"
What is Psyren? Is this warped alternate dimension really a future Japan as a wasteland? High school student Ageha Yoshina is now a Psyren drifter and can be called back to Psyren with barely a moment's notice. Once in Psyren, Ageha and the other Psyren drifters have to fight their way back to our world or die trying.
As Psyren, Vol. 2 (entitled Baby Universe) opens, Ageha returns from his first trip to Psyren. That's where he was reunited with his childhood friend, Sakurako Amamiya, who had mysteriously disappeared some time ago. Now, the young woman is about to introduce Ageha and Hiryu Asaga, another childhood friend with whom Ageha has been reunited, to the rules and Psyren and to their Psionic powers!
THE LOWDOWN: The art of Psyren creator, Toshiaki Iwashiro, reminds me of the art of Yoshinori Natsume, the creator of Kurozakuro and Togari. Psyren also reminds me of Kurozakuro because both are dark adventure shonen manga (comics for teen boys). The series relies more on implied violence and the threat of violence than actual violence to build tension and conflict. In its own way, this is quite the little potboiler.
It could devolve into a tiresome battle manga with enough killer monsters (called the "Taboo" in this series) to look like a Yu-Gi-Oh! clone, but I doubt it. Considering that the characters must fight for survival, it could get pretty ugly in here.
POSSIBLE AUDIENCE: Readers looking for dark conspiracy/adventure will find it in Psyren.
B
Last Updated: August 31, 2023 - 08:12