First BD Montreal Concludes
By Hervé St.Louis
July 24, 2005 - 14:52
The first BD Montreal festival, a subset of the world famous Just For Laugh Comedy Festival and Montreal's Salon du Livre (Book Fair) ends today on the corner of De Maisonneuve and Sanguinet, in downtown Montreal. The outdoor event covered an area of 8000 square feet with Canadian and European creators available. Staged from July 14 to July 24, 2005, is the first attempt by the comedy festival and the city's book fair. If successful, it will lead to an annual event.

Just For Laugh Mascot
The president of this year's festival was Jean Paul Eid, winner of Quebec's Bédélys prize in May 2005. Montreal's comic book industry is different from that of any other North American city. Montreal, being a bilingual city where French and English collide, one can find specialized bookstores tailored to North American products from companies such as Marvel, Darkhorse, DC Comics and Devil's Due, while other stores specialize in local products and French European comics.
Although a few books were launched during the event, as implied, the BD Montreal festival is short of what a real comic book industry festival should be. It was a top down event where a large entertainment group, the Rozzon Mercer Management organized the festival with another established industry group. Support from large local investors is beneficial to popularize the comic book industry. It adds credibility to comic books and shows that they can be a valid commercial venue.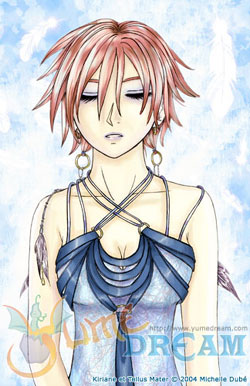 Yume Dream
Few other large companies could popularize comics such as the Rozzon group, but many comic book independent creators in Montreal, upon learning about the event felt ignored by the BD Festival. The Just For Laugh team organized this event from beginning to end and not much space was given to other industry players, such as local comic book creators. In other industry event, such as the San Diego Con, the approach is to let everyone in, provided they pay their spot. It allows for a more diverse mix.
Speaking of mix, the BD Montreal event only covered about half of what really goes on in Montreal. Montreal is one of the hot bed of English-speaking comic books in North America with talented works inspired by the locals. Moreover, most North American comic books are printed right in the city. An event showcasing the best from Montreal should always strive to promote the duality of the city's cultural heritage.
The Just For Laugh group, which for decades has held the world's largest and most important comedy festival, succeeded in part because it could generate interest from both the North American industry, the local Quebec, industry and French Europe as well. With this type of experience, the next BD Montreal should be more than a showcase for established French-speaking projects.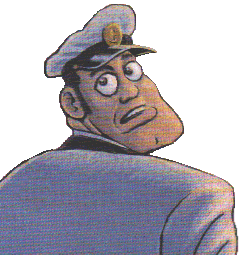 Michel Risque
Nevertheless, the BD Montreal team understands some important matters when it comes to drawing crowds. Favouring families by organizing workshops for kids and street performers and staging the event outdoors makes the festival more welcoming to all visitors. In other industry events, the venues are always indoors filled with alluring female models dressed as heroines to attract sex-lacking males. Fans unvariably dress up as comic book characters, detaching the event from non hardcore audiences. BD Montreal went completely the opposite way, by showing that comic books were just like theatre, stand up comedy, or film.
Comics here looked bright because it was an art form, worthy of being discovered by crowds. As this is the first BD Montreal event, let's hope that it will stage the way for one of the most dynamic North American comic book festival, where families, casual and hardcore fans are all welcomed.
Last Updated: September 6, 2021 - 08:15