Debut Music from J-Pop "fhana" Available Again
By The Editor
September 16, 2015 - 20:43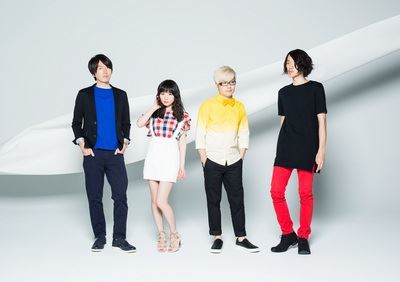 Image of fhana
Debut Album From Japanese Pop Group fhána Available In A Special New Limited Edition CD/Blu-Ray Set From J-Pop Culture Entertainment Website KawaiiKakkoiiSugoi.com
Acclaimed Japanese Pop Group Has Featured Tracks On Anime Series Celestial Method, Witch Craft Works And Prisma Illya And Will Play At The Biggest Anime Convention In Southeast U.S.
Japanese pop group fhána has announced the availability of its debut release, Outside of Melancholy, in a special limited edition version that contains the 14-track album on CD along with a Blu-ray featuring all of the music videos for the album's title track and catchy singles as well as a selection of frenzied live performances. Outside of Melancholy and a variety of other fhána official merchandise are available now for purchase from the online Japanese pop culture entertainment website KawaiiKakkoiiSugoi.com.
Fans can visit KawaiiKakkoiiSugoi.BigCartel.com to purchase official fhána products including:
· $35.00 - 'Outside of Melancholy' Album (CD & Blu-Ray)
· $45.00 - 'Outside of Melancholy' Album (CD & Blu-Ray) + True Route Towel Set
· $25.00 - Tobirano Mukougawa T-Shirt
· $25.00 - Swinging City T-Shirt
· $12.00 - fhána Button Set A (4)
· $12.00 - fhána Button Set B (4)
fhána will perform a very special live concert at Anime Weekend Atlanta on Friday, September 26th at the Cobb Galleria Centre. Anime Weekend Atlanta (AWA) is the largest anime convention in the Southeastern U.S. and takes place September 24th-27th at the Cobb Galleria, the Renaissance Waverly Hotel, and the Sheraton Suites in Atlanta, GA. Additional information on Anime Weekend Atlanta and the fhána concert is available at: http://awa-con.com.
fhána consists of three talented music producers/composers – Junichi Sato, yuxuki waga, and kevin mitsunaga – and female vocalist, towana. The group's polished, electro-synth driven pop sound has been notably featured in a variety of anime series, including its newest Lantis single, "Startust Interlude," which is currently featured as the ending theme for the series, Celestial Method. The group also contributed theme songs for series such as Witch Craft Works and Prisma Illya and was named as an iTunes Japan 2014 New Artist to Watch.
fhána released its debut record, Outside of Melancholy, with Lantis Company Ltd., a Japanese record label specializing in releasing anime and video game soundtracks, in February 2015. The group has gained widespread acclaim across Japan for its passionate and well-produced live shows. In addition to composing and producing its own music, fhána has produced tracks for other Japanese artists including ChouCho's "looping star" and "life is blue back," and Mai Aizawa's "Sono Setsuna."
fhána Official Site: http://fhana.jp/
fhána Official YouTube Page: https://www.youtube.com/user/fhanaJP
fhána Official Facebook: https://www.facebook.com/fhanamusic
Last Updated: September 6, 2021 - 08:15