Webcomics / Johnny Bullet Comic
Johnny Bullet #81 Comic
By Hervé St-Louis
July 17, 2016 - 17:13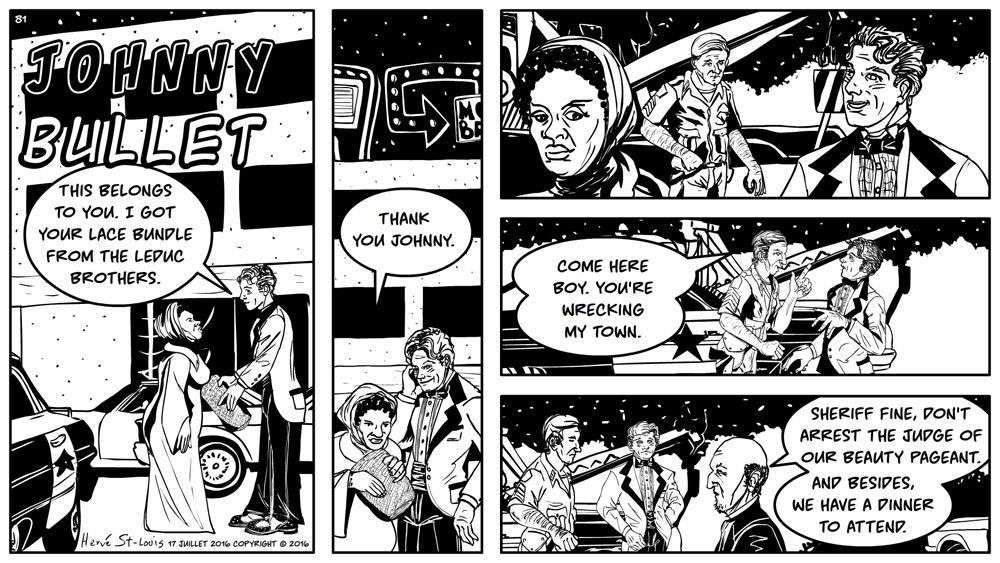 Subscribe to Johnny Bullet through RSS
Patreon


Subscribe to the Johnny Bullet Newsletter
Email me!
Written by : Hervé St-Louis
Pencilled by : Hervé St-Louis
Inked by : Hervé St-Louis
Letterered by : Hervé St-Louis

This week was the second anniversary of Johnny Bullet's creation. I brainstorm and had the idea a week before but the first drawing was done on July 13, 2014. I drew Johnny Bullet #1 the next day, on July 14, 2014.
If you have been following the strip for a while, or even if it is your first visit, I hope that you'll notice how passionate I am about this project. It has helped me balance my life and focus on my doctoral studies. Since I've created Johnny Bullet, I perform better in my research? How is that so? It just is!
Seriously, people who know about PhDs often encourage doctoral students to do something else totally unrelated to research but where they can commit and contribute something solid. I think that working on a weekly comic strip about a drag racer in the 1970s fits the bill!
I am extremely grateful that I am able to pursue this project, my doctoral studies, and be healthy at the same time. It's a privilege to be able to share my story with the public. It is also a privilege to have you as my reader and fan of Johnny Bullet.
Thank you!
Hervé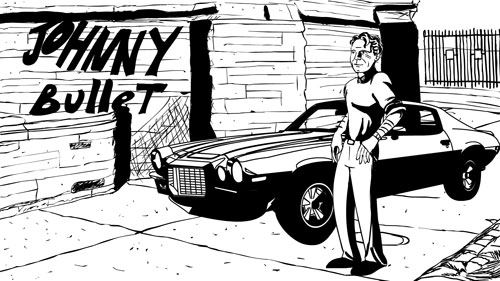 The first Johnny Bullet illustration
Last Updated: August 4, 2023 - 09:22
Join the discussion: