MLG Canadian Open On The Score
By Eli Green
January 8, 2008 - 23:59
2007 MLG Canadian Open Coverage on The Score

Earlier today, Ford Major League Gaming Canada and Insight Sports announced that The Score will be airing the premiere coverage of the 2007 Ford MLG Canadian open this Thursday, January 10th, starting at 6:30 p.m. Eastern Time. The event, which was held at the Direct Energy Centre in downtown Toronto this past November, consisted of four main events: Halo 2 four-on-four , Halo 2 free for all , Gears of War four-on-four , and Rainbow Six Vegas four-on-four . Over the three-day event, a total of more than $70,400 was split between the top eight finishers for each event.
To see the results from the Open now, just click on the links provided above. If you'd like to see the teams in action, tune in on Thursday to see the tournaments for yourself. The Score will also be re-airing the coverage the following Thursday, January 17 th , at the same time. G4techTV Canada will also be airing MLG's coverage of the Open this Saturday, January 12 th at 7:00 p.m. Eastern Time and will be repeating the broadcast frequently over the next two weeks. All in all, that gives you plenty of time to watch the tournaments as you please. For more information on Major League Gaming and Ford Major League Gaming Canada, including upcoming tournament and how to become a professional gamer, check out www.mlgpro.com or www.mlgcanada.com.
Fresh XBLA games for the new year

Microsoft is bringing even more Xbox Live Arcade games this year than ever before, and this year starts off with a couple of fresh new titles, available tomorrow morning. First up is Omega Five , from Hudson Entertainment, a new high definition side-scrolling shooter. The game features some beautiful and challenging environments, which have enemies attacking players from every angle, even the background (not the first side-scroller to do this, but it's still cool). Players can take on enemies as either Ruby, Tempest or other unlockable characters. The game even features a local co-op mode. According to Hudson, Omega Five offers the highest quality visuals ever available for an Xbox Live Arcade shooter and, admittedly, it does look quite nice. However, the resolution can only be set as high as 720p. The game also offers multiple difficulty levels, including ++ Mode, which only allows players one hit.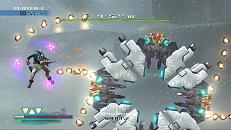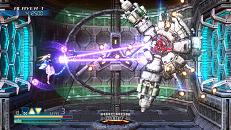 Next up, from Disney Interactive Studios and Backbone Entertainment, come s the arcade classic, Tron . The description reads, " Featuring the familiar gameplay from the original, players battle as the mighty warrior Tron against the insidious Master Control Program and his ruthless right-hand man, Sark. "Tron" offers a four-part retro-futuristic test of skills, including racing light cycles, battling Sark's tanks, fighting to enter the MCP cone and dodging grid bugs." The game comes with two versions to play, the original arcade game, and an enhanced version with improved graphics, sound and a two player multiplayer mode. Both games will be available for download from the Xbox Live Marketplace tomorrow morning. Omega Five is priced at 800 Microsoft Points, and Tron will run you 400 Microsoft Points.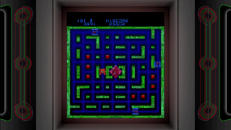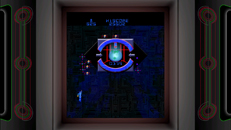 NFL Tour
now available
Electronic Arts announced the release of
NFL Tour
today, from EA Sports Big. The new fast-paced, arcade action football game brings intuitive controls and a fresh new look to football games on the next-gen consoles.
"We are extremely excited about our new arcade football game, NFL Tour, which will provide players with a brand new exciting football experience,"
said Executive Producer, Dale Jackson. "NFL Tour is a fun and accessible football game that will appeal not only to football enthusiasts, but also to casual gamers." With statements like that, it's a wonder the game isn't making its way to Wii.
Electronic Arts says NFL Tour emphasizes player control. " For the first time in a football video game, gamers have the Reversal System, a dynamic gameplay feature that allows players to have complete control of the action when offensive and defensive players collide. With the Reversal System, players can use well-timed button commands to deliver a run stopping tackle, or to break away from one. This new level of control gives gamers more options and power to affect the outcome on the field." NFL Tour is available now for Xbox 360 and Playstation 3 for $39.99 USD and CAD.
Last Updated: August 31, 2023 - 08:12