Real Life Batman Tries to Help Police
By Hervé St-Louis
Oct 4, 2012 - 10:52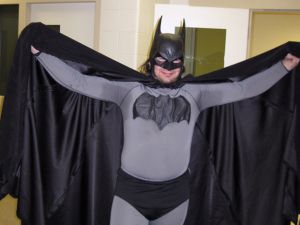 Source: Petoskey Department of Public Safety
The Associated Press
reports that Petoskey resident Mark Wayne Williams' penchant for helping police, dressed as Batman, lead him to be arrested by the very officers he was trying to assist in a missing driver's case at the scene of a car accident. Williams showed up on the scene dressed as Batman and tried to help in the search for the driver, but police officers were afraid that his scent would disrupt the work of their tracking dog. Sgt. Jeff Gorno said ""We didn't want the dog to track Batman instead of the accident scene, and he was getting in the way of officers who had a job to do." The 33-year-old vigilante was arrested and his costume and gear were confiscated the same night of his outing on September 29, 2012. This is not the first time Batman was spotted operating in Petoskey, Michigan.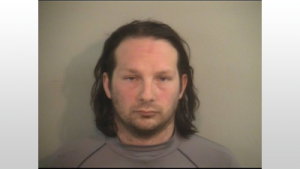 Source: Petoskey Department of Public Safety
In May 2011, Williams was arrested by police after being spotted on the roof of a local business dressed as Batman and sporting a striking baton and chemical irritant. He was sentenced to six months of probation and banned from wearing any costume. After posting bond, Williams is due in court on October 18, 2012. Let's hope he can afford Harvey Dent as his lawyer.
(via reporting of
Petoskey News
)
Last Updated: Dec 19, 2017 - 22:52