Comic Problems #2: Redrawing Older Comics

By Hervé St-Louis
February 20, 2016 - 09:45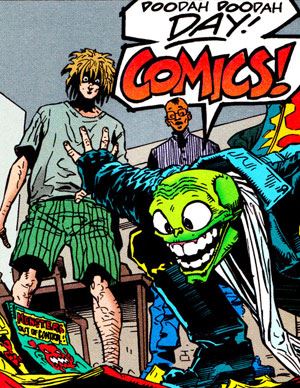 Early Doug Mahnke art
Question:
I publish a Web comic and often I want to redraw older comics as my skills have improved. Should I do it?

Answer:
This is a frequent concern of web comic creators. Because our work is delivered into what I call micro-releases, it can take year before we complete one storyline. Our readers come back over and over again to read parts of our stories. Often web comic creators practice their craft as a hobby or are still learning the ropes. It's quite easy for earlier work to change and start to feel awkward after just a few days.
Unlike print comics where deadlines matter, web comic creators can easily go back and change a page and even change a story or a chapter. Some people say that going back and changing older pages is a waste of time and effort and that creators should always look forward and not backward. They argue that seeing the progress of a cartoonist over time is part of the treat of the web comic experience.
But for some cartoonists, not showing their bet work can feel frustrating. As they get better with time, they become very critical of older drawings. Cartoonists, it will not surprise you are their own worse critics. What if the thought of having work you are less than impress with torments you? Can you really move forward?
Here is how I handle the situation with Johnny Bullet. There are changes that are not conditional. They have to be made. The most important thing I will go back and edit in earlier pages are typos, grammar, syntax, and spelling. Many errors slip by since I'm very close to the comic. Just like when writing a paper for school, often I cannot see a ridiculous typo for several days. So whenever I can, I go back and correct mistakes in texts. There is no artistic interpretation about me not spelling a word properly. It was not intended and is not a mark of my growth. It's just bad editing!
The redrawing question is trickier but I've also found a solution for it. I've noticed that often, a few hours after posting a new pages that there are small corrections to perform. I may add a desk in the background, redraw a character's hair, and fix a shadow. These changes occur quickly after the latest page is created. I consider these adjustments part of the work in progress. The few hours afford me a chance to look at the new page with fresh eyes. The changes are usually improvements on something I just released.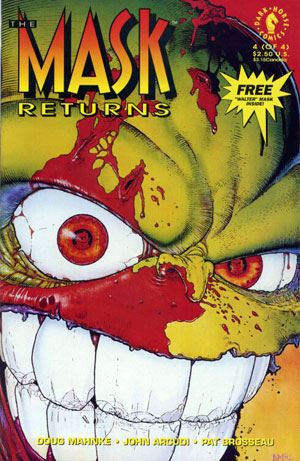 Doug Mahnke's art after a few months
But for older pages I have a different rule. I perform changes in old pages but I don't post them online. I plan on releasing Johnny Bullet as a printed comic one day. The Web version is the free one everyone gets. But the printed version is for me another product that has not been delivered to the readers. They are two different products. If people want to see my evolution as a cartoonist, they can check the original Web version of the comic.
Having said that, I don't redraw everything. I change a few drawings here and there. The most extensive change I have done concerns the lettering in the first chapter comprising of the first 22 pages of Johnny Bullet. I was using an almost comic-looking font called Pedro when I started Johnny Bullet. It was not a great font but it was useful. I switched to another comic font that I bought called Manga Master. So I went back and re-lettered the entire first story.
Another extensive change that I did was to redraw all of the thought bubbles in the comic. I changed how I create them and it felt more natural to have the same look in older pages too. Again, only readers who buy the print version of Johnny Bullet will see this. I left the web comic as is. Making those changes will help the printed comic stand out as a new product with added value. When I started Johnny Bullet, I was quite rusty from not having drawn regularly in years. It took some time to get my groove back. Web comic readers can see my evolution easily. Printed comic readers will get a product which feels to me as being more professional.
So my solution to redrawing older comics is to do it but unless it is related to spelling, typos, grammar, and syntax, I don't post the changes online. Artists evolve over time and Doug Mahnke's run on The Mask shows how much change can occur in just a few months.
Last Updated: March 10, 2022 - 22:00