Fame – Makes a Man Look Things Over

By Philip Schweier
March 22, 2016 - 11:22
Barely a quarter of the way into 2016, and those of us of a certain generation have seen multiple rock stars pass from this mortal coil. I can't say I was a fan of all of them, and the one that seems to bother me most is keyboardist Keith Emerson, who died earlier this month at the age of 71.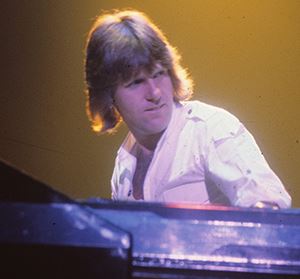 Keith Emerson, during the heyday of Emerson, Lake & Palmer
I discovered Emerson, Lake & Palmer in the early '80s, while I was still in high school. In my teenage faux sophistication, I appreciated their efforts to merge rock and classical music. As I matured and began to view the band with more objectivity, not all of their work made the cut as I migrated my music collection to CD.
One of my favorites has been their Works I album. The story is that after generating several albums together, Keith Emerson, Greg Lake and Carl Palmer opted to pursue various solo projects. But rather than produce three separate albums, they instead chose to release a combined two-disc album, with each "side" consisting of individual work. The fourth side featured the three collaborating on extended material.
Emerson's contribution was a full-blown classical concerto, complete with orchestra. Known for the spectacle of stabbing daggers into his keys, this project elevated him above the usual rock keyboardist of the era. I was disappointed his career did not take a more classical turn. Instead, once ELP's popularity waned, he turned to composing film music, most notably for the 1981 thriller Nighthawks, starring Sylvester Stallone and Rutger Hauer.
In 1986, ELP had a brief spike of popularity with the release of a new album, with Cozy Powell replacing Carl Palmer on drums. Unfortunately, the revival couldn't be sustained. In the years that followed, he struggled with a nerve-related condition in his right hand. Divorce, financial troubles and other issues in 1993 led to reports of him couch surfing at the homes of friends in the Los Angeles area.
Recovering from his personal set-backs, Emerson provided music for an animated Iron Man TV series. Hardly comparable to playing to sold-out arenas as he had 20 years earlier, but it was a paying gig, and a possible path to a more stable future. Over the past 20 years, he toured with various bands throughout Europe, and performed at isolated concerts and music festivals.
It has been reported that Keith Emerson committed suicide, troubled by increasing health issues that impacted his musical performance. But at the age of 71, who doesn't have some health issues? My father passed away at the same age, so perhaps I'm resentful of someone the same age that would choose to throw everything away, rather than adapt to a new stage of life.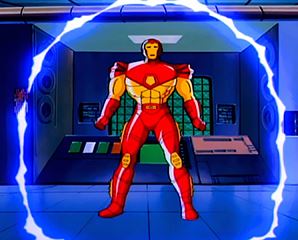 Fame is fickle, and actors, musicians and artist must adapt to changes in their career path. Some are better at it than others, either through their talent or their attitude toward their work. There is one comic book artist who did admirable work in his younger days, but after a decade or two in the business, maintaining a monthly series became a greater challenge. When his work becomes a struggle, it's embarrassing, at best. Instead, I'd rather he do an occasional project here and there, and provide a less disappointing level of quality. Though I wish he could produce a monthly series, I always have the option of revisiting his earlier work.
Entertainment is no different. Fans will latch on to an actor or musician and continually enjoy the same movie, TV show or recording for years. To us, the performer may remain as popular as ever. But to them, that work is an isolated period in their career, and when the project is completed, and accounting is done, they must then launch a new project to sustain their income.
Rich and famous are not synonymous. There are many well known people –entertainment, comic books and sports – who are NOT paid five or six-figure salaries. Their name and work are recognized by millions of fans, but that level of fame does not necessarily translate to an equal proportion of income. Perhaps they hit a glass ceiling of some sort, or for whatever reason, their career is on a downward slide. As a result, a portion of their income comes from personal appearances at conventions and memorabilia shows. Some are able to make peace with that; others, not so much.
Recently I had the opportunity to spend a few hours with a celebrity, enjoying a few drinks. Because what he said was off the record, I feel obliged to keep his identity a secret. Let's call him Bob.
Bob was part of project many years ago that garnered him worldwide acclaim. In public, he was often mobbed by fans, and treated like royalty. But as Max Von Sydow said in Conan the Barbarian, "There comes a time when the throne room becomes a prison." The constant attention became unbearable, as well as other trappings of showbiz, such as living out of hotel rooms and constantly being herded from one performance to another.
Today, Bob is still in showbiz and still enjoys playing to an audience, but in smaller, more intimate venues. Once in a while, someone might recognize his name and ask, "Aren't you the guy from...?" Though his salad days are behind him, he says it's nice to be remembered, especially when the question is followed by, "I loved that. It was a classic."
In the end, acting is work. I could be mistaken, but I believe it was Oscar® winning actor Rod Steiger who said, "An actor acts," meaning that it shouldn't matter if a job is a starring role in Spielberg's new film, or a cartoon voice over. The task required is identical, and any actor worth his/her salt should be up to the task.
Bob's audience and income have diminished over the years, but he's still doing the kind of work that inspired him when he was younger, when fame was more elusive. He put his daughter through college and life is generally good. Kudos to him for having his head screwed on better than many other celebrities, and recognizing what a lucky man he was.
Praise and adulation? Scorn and ridicule? Email me at philip@comicbookbin.com
Last Updated: September 6, 2021 - 08:15