Giving Super-Heroes their Props
By Philip Schweier
Mar 25, 2004 - 8:13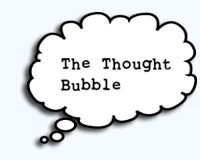 Giving Super-Heroes their Props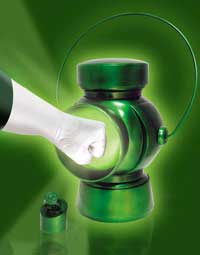 Once upon a time, as children, we played with our Batman utility belt or Lone Ranger Western play set, complete with mask and a silver bullet with a secret compartment. We watched Saturday morning cartoons in our Underoos, and life was good.
Life is still good, we're just a little older. Comics supposedly "grew up," and the toys we enjoyed have matured with us, as we can now own a little piece of comic book history.
Thanks to the efforts of DC Direct, you too can own a power battery just like Hal Jordan or Alan Scott. From batarangs to bottle cities, one could practically create their own Justice League of America trophy room. For a nominal fee, you can have a ring just like Barry Allen wore to hide his Flash costume. But I wouldn't try squeezing gym clothes into it if I were you.
For about $20, Graphitti Designs offers t-shirts designed like those worn by your favorite costumed hero. Not just the big guns like Superman and Captain America, but also second-tier characters such as the Golden Age Green Lantern (or Sentinel, if you prefer) and the Reverse Flash
But if you got the bucks, you can have bigger and more ambitious items usually reserved for the movies. I found a Captain America shield in the $450 price range at a convention. It had been painted using automotive paint, so it shined like a new Corvette. Probably worth it to someone, but I can't justify it.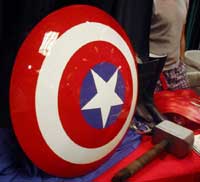 Realistically, there are few fans willing to spend hundred of dollars on a conversation piece that will occupy a space in the den, run the risk of being damaged, and aside from giving the Halloween costume a bit of extra flair, doesn't have much purpose. On the lower end of the price scale can be found such items as patches for Gotham PD and LexCorp for about $3.50.
Novelties such as bootleg bat-cuffs can often be found at conventions, at least until the comics companies decide to release the "official" versions. Because they are not officially licensed by the comics publishers, they are often the product of an enthusiastic fan, and sometime are of a more impressive quality than the mass-marketed products available through licensed manufacturers
But the comics companies are in the print industry, and as such have a unique opportunity to market posters based on their characters. Not just the ubiquitous Hulk posters you'll find at any given Wal-Mart, nor the immensley popular Alex Ross posters. Perhaps a poster for the Haly Circus, featuring the Flying Graysons would be suitable.
Such items contain within them the stuff of legends, and they're easy to make. Given that the Daily Planet has such a major role in the DC Universe, how about a front page for the debut of Superman, complete with stories on the return of Bruce Wayne to Wayne Enterprises and the disappearance of Queen Ent. CEO Oliver Queen?
Or if your prefer the props, Green Arrow would still be an inexpensive project. A green bow, some green wooden shafts, and you're done. If you wanted to do the trick arrows, that would cost extra. But I can understand where that is more than a prop, yet not quite a weapon. Too much of one and not enough of the other to be practical, to the fans or the market. Still, a set hangs alongside a replica of Thor's mystic hammer Mjolnir at Comics Plus in Macon, GA.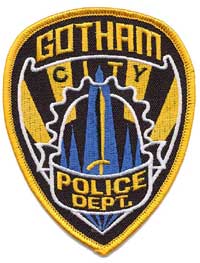 Me, I appreciate a certain amount of subtlty. Joel Hogdson of Mystery Science Theater 3000 once said that when it came to writing the jokes for their shows, they didn't give much thought to who would get the joke. Instead, they simply understood that the "right people" would get it.
I feel the same way about my super-hero props. Someone may recognize the Flash-like design to the yellow and black "Prof. Zoom" t-shirt, but without being a comic fan, they're likely to give you puzzled looks. But "the right people" get it. •
Praise and adulation? Scorn and ridicule? Email me at philip@comicbookbin.com.
Last Updated: Jun 26, 2018 - 9:28