The Half-Drowned King book review
By Leroy Douresseaux
August 5, 2017 - 13:27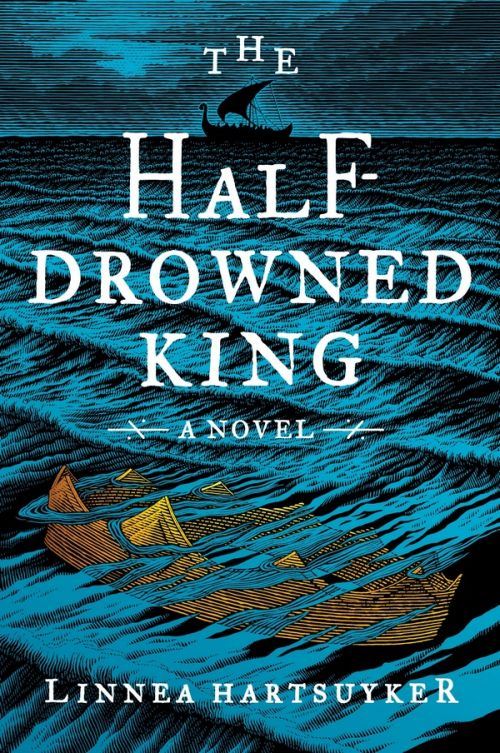 The Half-Drowned King cover image
The Half-Drowned King
is the debut novel from author
Linnea Hartsuyker.
The novel is set during Norway's "Viking Age," specifically the time that marks the ascendancy of the first King of Norway, Harald Fairhair (called Harald Halfdansson in this novel). The Half-Drowned King focuses on a young warrior who survives a murder attempt so that he can avenge himself, protect his sister, and defend the land that is his birthright.
"The Half-Drowned King" is the young warrior,
Ragnvald Eysteinsson
. He grew up believing that he would one day take his dead father's place as chief of his family's lands in Sogn, a district in western Norway. Ragnvald believes that he will not only rule Ardal, his family's rich farm in Sogn, but that he will also reclaim all of Sogn and rule it as grandfather, Ivar, who was a king, did. Ragnvald is the son and grandson of kings, but the lands of Norway have many kings.
Sailing home from a raiding trip to Ireland, Ragnvald is betrayed and left for dead by men in the pay of his stepfather,
Olaf
, usurper of this father's land. After being rescued by a fisherman, Ragnvald believes that his life has been spared by the goddess Ran for a purpose... perhaps to serve whoever is the golden wolf he sees in a vision just before he is saved from drowning. Now, Ragnvald is determined to have revenge against Olaf, but fate eventually brings him to
Harald of Vestfold
.
Young King Harold is the strong, young Norse warrior rumored to be the prophesied king that will unite Norway into one country – a high king who will rule all the lands of the north. Ragnvald pledges his sword to King Harald and slowly begins to believe that it is his fate to serve King Harold. Meanwhile, Ragnvald's beloved sister,
Svanhild
, has tied her fate to Ragnvald's mortal enemy. The choices both siblings make may determine the fate of a nation-to-be.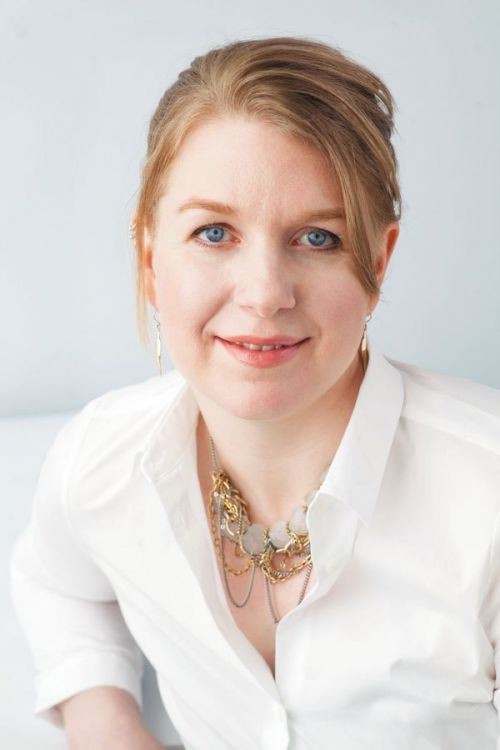 Photo image of author Linnea Hartsuyker
THE LOWDOWN:
Although much of my summary of the story focuses on Ragnvald, his sister Svanhild plays a major part in The Half-Drowned King. It would not be an exaggeration to say that Svanhild is the lead character in about a third of this novel. That alone makes The Half-Drowned King unique, a novel about a king and a would-be high king and also about a queen, and this novel about kings and a queen is a gripping read.
Author Linnea Hartsuyker does not quite half-drown her readers in details, but she mixes myth, legend, and history and transports her readers to a time of uncertain duels, fierce battles, sudden raids, and ancient blood feuds. Readers will find themselves navigating shaky alliances and ambivalent treaties as often as they sail icy fjords and storm-tossed seas.
The Half-Drowned King is an electrifying read anchored by the thoughtful Ragnvald who is beset by fate, his own ambitions, and those of others, but who is always where the action is. However, The Half-Drowned King offers a bonus second lead character, Svanhild. Following her is also exhilarating, simply because she also wants to be where the action is rather than accepting the fate of having to accept any old bum landowner as her husband.
The Half-Drowned King is the first in a new series, and this first novel is so good that we may be calling Hartsuyker the "queen of historical fiction" by the end of it. Lovers of historical epics must not miss The Half-Drowned King.
I READS YOU RECOMMENDS:
Fans of "Game of Thrones" who want to read sometimes will want to read this book, The Half-Drowned King.
A
9 out of 10
www.linneahartsuyker.com
Rating: 9 /10
Last Updated: January 24, 2022 - 11:00