Aya Kanno's Blank Slate: Volume 1
By Leroy Douresseaux
Sep 11, 2008 - 18:33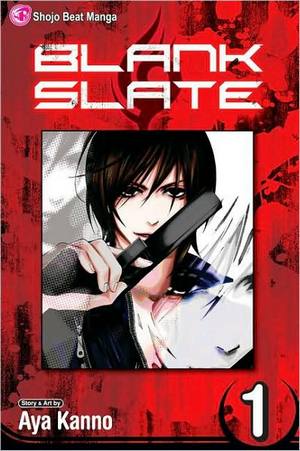 Thanks to barnesandnoble.com for the image.
Rated "T+" for "Older Teen"
He woke up with his memory wiped. All he knows is the impulse to be in control, to be a criminal, and to kill. He is Zen, and he travels in the land of Amata, which has been enslaved by the invading country of Galay. Zen wants to unravel the mystery of what is inside him.
In Blank Slate, Vol. 1, several people are taken in by Zen's dark charisma and murderous impulses. First, the bounty hunter Russo takes on the assignment of killing Zen, only to be mesmerized by Zen's willingness to kill and kill again, but will it mean the end of Russo? Next, Rian, the lovely daughter of a Galayan general, and Maka, her bodyguard, are kidnapped by Zen, but is he really their enemy? Finally, Hakka is an unlicensed doctor from Galay, who works in a poor Amatan village, and his meeting with Zen will change his life forever.
THE LOWDOWN: Manga-ka Aya Kanno (Soul Rescue, TOKYOPOP) draws pretty pictures. Her style is suited for sci-fi infused, violent action manga (like a Ghost in the Shell or Rose Hip Zero). There's lots of shooting, blood splatters, and a mysterious, remorseless, too-cool character in Blank Slate. Disappointingly, Blank Slate is mostly empty, and there's not much else I can say about it, except that it gets style points.
POSSIBLE AUDIENCE: Surprisingly, Blank Slate is published under the "Shojo Beat" imprint (and perhaps future volumes will reveal why), but this is more like a "Shonen Jump Advanced" title.
C+
Last Updated: Jun 26, 2018 - 9:28